Last Thursday, October 31, United States District Judge John F. Walter handed down the latest chapter in the seemingly never-ending saga of the firing, re-hiring, and then un-hiring of former Los Angeles County Sheriff's deputy Caren Carl Mandoyan.
In a ten-page order, Judge Walter, an appointee of George W. Bush, ruled to dismiss with prejudice the federal civil rights lawsuit filed by Carl Mandoyan on March 4, of this year claiming that he has been subjected to retaliation based on his constitutionally protected right to free speech, and his political associations.
(For those unfamiliar with the legal term "with prejudice," it means that the matter is done, over, fini, and cannot be refiled in any form.)
Specifically, the lawsuit alleged that Mandoyan was retaliated against for his efforts to get Sheriff Villanueva elected in 2018 and, before Villanueva, for his active support of James Hellmold, who right now is the Chief of the LA County Sheriff Department's Special Operations Division, and was one of those who ran against former Sheriff Jim McDonnell in the 2014 political race that ultimately resulted in McDonnell's election.
Yet, Judge Walter bought none of the arguments and further shredded the former deputy's allegations with his ruling that Mandoyan had no legal standing to bring the lawsuit in the first place.
Here's what happened.
---
Conspiracies and cabals
As most readers know, Carl Mandoyan was terminated in September 2016,  based on allegations by his former girlfriend, which described a range of unpleasant behavior including domestic abuse in the form of physically choking her with his hands around her neck for approximately 30 seconds until she was able to escape to her bedroom. In addition, his ex, who was also at the time a deputy sheriff, told of Mandoyan's bullying and attempting to control both social her life with women's friends, and her work life. The allegations included multiple attempts to break into her home, several of which were caught on video.  Then Mandoyan allegedly lied about his various actions in an interview with investigators from the LASD's Internal Affairs Bureau. Added to all this, the alleged victim recorded a phone call in which Mandoyan threatened her with reprisals from his powerful "Grim Reaper" friends. (The "Grim Reapers" are a deputy gang, of which Mandoyan is reputed to be a tattooed member.)
Mandoyan's September 15, 2016 discharge was the culmination of an investigation and administrative review process that stretched over 14 months and produced an almost 500-page Internal Affairs investigation file.
The former deputy appealed his discharge to the Civil Service Commission. The resulting Civil Service hearing took place over a five-day period in July 2017, resulting in approximately 962 pages of transcription and approximately 600 pages of exhibits. Mandoyan declined to testify at this hearing.
On January 4, 2018, the commission's hearing officer issued a 29-page report, upholding the Department's decision to discharge Mandoyan.
Mandoyan's then-attorney filed objections to the hearing officer's recommended decision, and on May 16, 2018, Mandoyan argued his objections before the Civil Service Commission. But, on May 23, the commission overruled Mandoyan's objections and adopted the hearing officer's decision as its final decision.
In August 2018, Mandoyan filed two civil complaints further challenging the Civil Service Commission's decision. At the end of 2018, he withdrew the complaints as a condition of being reinstated to the LASD by Sheriff Villanueva.
(You can review the approximately 2000 pages of documents, plus photos, videos, interview transcripts, et al, pertaining to Mandoyan's dismissal, nearly all of which WitnessLA has also reviewed. Most of the material is archived on the website of the Office of the Inspector General as part of his report on the reinstatement of Mandoyan.)
Mandoyan's 2019 complaint that was dismissed last week, however, posits an elaborate backstage drama in which the previously mentioned LA Sheriff's Department cabal hid an interview with a department member named Lisa Richardson, which Mandoyan said would have given critical support to his version of events. Mandoyan also alleged that his LASD political enemies "tampered with and modified evidence to transform exculpatory evidence into incriminatory evidence."  The exact nature of this tampering and modifying was not specified.
"A substantial motivating factor for the termination was Plaintiff's political speech, affiliation, and association," the complaint states.
---
The four women
The Mandoyan complaint further alleges that after Mandoyan was reinstated by Sheriff Villanueva at the end of December 2018, four members of the Los Angeles County Board of Supervisors, who had "supported McDonnell," and "knew that Plaintiff was a key campaign aide that had helped get Villanueva elected," made public statements about
Bizarrely, Mandoyan's lawsuit doesn't take issue with all the board members, just the women are called out, specifically Supervisors Sheila Kuehl, Janice Hahn, Hilda Solis, and Kathryn Barger, and not Supervisor Mark Ridley-Thomas."
As a consequence, according to the complaint, these four female board members "were acting according to a policy which they had secretly agreed upon and were vigorously enforcing," in the manner of some kind of mad vendetta, intending to "punish deputies actively supporting political movements and candidacies not approved of by the Board of Supervisors."
Even worse, the complaint alleged, "based upon the aforementioned policy," the same four board members, "began a series of retaliatory acts against Plaintiff as a result of Plaintiff's political speech during the campaign and political affiliation and association with the newly elected Sheriff. "
These "retaliatory acts" included directing Sheriff Villanueva "to terminate Plaintiff, and refusing to pay Plaintiff wages and provide benefits for his employment as a deputy sheriff."
Amid the allegations against the four supervisors, there was no mention of a "cabal," although that appeared to be the implication.
(While we're on the topic, in the interest of accuracy it should be noted that, in such actions as the strongly-worded letter that the LA County Board of Supervisors sent to the sheriff on January 30, 2019, advising Villanueva that the supervisors had "grave concerns" over how the Mandoyan reinstatement has been handled and the "message it sends to law enforcement personnel, as well as victims of domestic violence and the public at large," the letter was signed by all five members of the board, not just the four women. Also, in the case of at least one of the motions pertaining to the board's concerns over Mandoyan's rehiring, Supervisor Mark Ridley-Thomas was the primary author of the thing.)
---
The other lawsuit
To put these complaints in a somewhat more factual context, one needs to remember that, on Monday, August 19, LA County Superior Court Judge Mitchell L. Beckloff ordered a preliminary injunction against the rehiring of Mandoyan, whose reinstatement by Sheriff Alex Villanueva the Board of Supervisors—all five of them—contended, along with their attorneys, was not lawful.
The ruling came after months of claims by Sheriff Villanueva that he assuredly had the power to rehire Mandoyan, who the sheriff said been unfairly terminated by former sheriff Jim McDonnell.
"It's the issue of due process," Villanueva said at a March 2019 press conference referring to why he felt it was necessary to rehire Mandoyan. "And when it comes to defending and supporting the Constitution, particularly the 14th Amendment, it's very important."
In his August 19, order, Judge Beckloff wrote that Mandoyan must now "cease to hold himself out as a Los Angeles County Deputy Sheriff," that he must "relinquish all County property in his possession," including his badge, his gun, and his uniform.
This particular part of the Mandoyan drama began on March 4 of this year, when the board chose to file a lawsuit against Sheriff Villanueva arguing that the sheriff acted outside the scope of his authority in rehiring Mandoyan.
The Supervisors' lawsuit—which is technically known as a Petition for a Writ of Mandamus—is expected to be settled in its entirety at a future court trial.
---
The ruling
All of this brings us back to last week's federal ruling.
So why did Judge Walter dismiss Mandoyan's most recent lawsuit?
Well, for several reasons.
First of all, Walter declined to wade into the primary arguments that Mandoyan's attorneys presented, claiming their client was innocent of all the charges that led to him being terminated. The judge also ignored claims that Mandoyan was only fired because of evidence that was either tampered with or was not considered at all by the Civil Service Commission, due to the alleged nefarious actions of various sheriff's department members loyal to Jim McDonnell.
In short, in his ruling, Judge Walter did not consider whether or not Mandoyan should or shouldn't have been fired, but instead, told Mandoyan and company that the whole question was legally moot in terms of this lawsuit.
"Plaintiff seeks to re-litigate his claims related to the propriety of his termination in 2016," the judge wrote. But that ship, said the judge, had sailed. "The doctrine of res judicata," he wrote,  "precludes Plaintiff from relitigating claims that were fully and finally resolved on the merits in a prior action."
California's legal doctrine of res judicata basically means, with only certain exceptions, that one can't keep revisiting the same legal question just because one didn't like the outcome the first time, or thinks the lawsuit could have been better approached from a different legal angle. (It's more complicated, but that's the basic concept.)
The attorneys representing LA County made a similar point in their motion to dismiss the former deputy's complaint: if Mandoyan believed that he was "wrongfully terminated as a result of political animus," they wrote, "he should have raised that claim before the Civil Service Commission." But he cannot now, the county's lawyers argued, "get a second bite at the apple by recasting his alleged injury in constitutional terms."  In other words: res judicata. 
Judge Walter agreed.
With the first part of the complaint thus dispatched  this left the  second part of the lawsuit, according to the judge, which meant addressing the allegation of "retaliatory conduct" by the County of Los Angeles as it relates to Mandoyan's political support of Villanueva "which occurred after his termination was upheld by the Civil Service Commission."
Yet, the judge dispatched Part 2 of the lawsuit with even more force and speed, writing that Mandoyan had no legal right "to employment with LASD," so he has "no standing to complain about conduct that allegedly occurred after his termination was upheld."
To further illustrate, Walter started quoting case law:  Where a plaintiff is "not entitled to his job at all," he wrote,  the plaintiff has "no standing to complain that his discharge was violative of the First Amendment."
---
No legal right to reinstatement
In other words, the bottom line of Judge Walter's ruling was that the second part of the lawsuit,  namely the section alleging retaliation after he was reinstated, was a total non-starter because Sheriff Villanueva "had no authority to reinstate" Mandoyan at all. 
"In Los Angeles County, Civil Service Rule 17.01.A sets forth the requirements for reinstatement after separation from County service," the judge wrote.
Here's the relevant rule:
After approval by the director of personnel, any person who has been separated from county service without fault or delinquency may be reinstated by the appointing power within two years from the date of such separation.
Therefore, said the judge, a former employee can only be reinstated after separation from LA County in limited circumstances, which are the following: (1) if the reinstatement has the approval of the Director of Personnel; (2) the reinstatement is within two years of separation; and (3) the underlying separation from COLA was "without fault or delinquency."
Mandoyan's rehiring "obviously failed to meet any of the requirements for reinstatement and, thus, was void," wrote Judge Walter.
He reemphasized the point by referring to the August ruling by Superior Judge Michael Beckloff who, when Beckloff ordered a preliminary injunction against the rehiring of Mandoyan in the summer, saying it was "undisputed" that Mandoyan was rehired "in violation of applicable Civil Rules."
And basically, that was that—at least when it came to this particular chapter of the Mandoyan drama. Yet, there are assuredly more chapters still to come.
---
---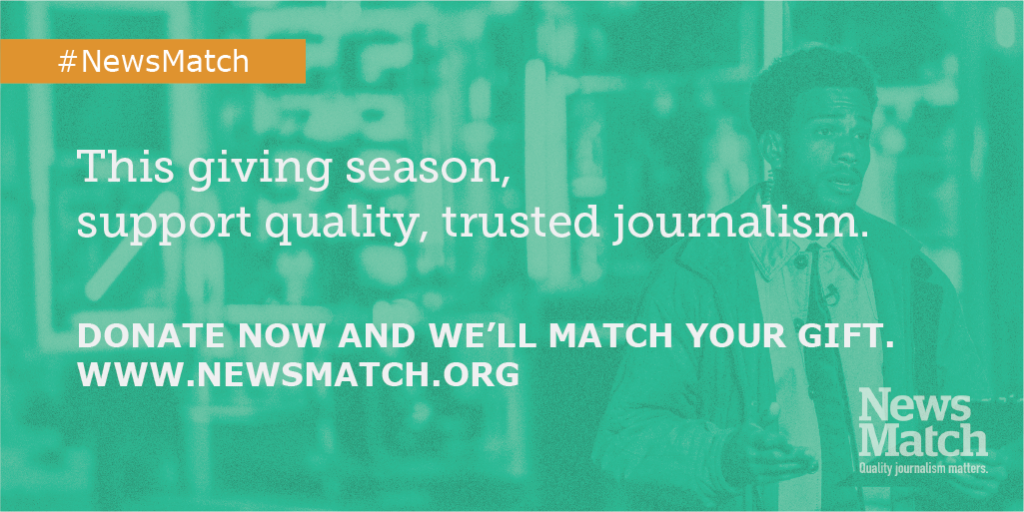 Hey, wonderful readers,
As we continue daily to probe critical stories that would otherwise be ignored, we have made, and continue to make, a measurable difference in the world of justice and justice reporting.
Now we are asking for your help to continue this crucial work.
AND if you donate between now and December 31, NEWSMATCH will double whatever you give up to $1000.
Anything you give, large or small, will make a difference.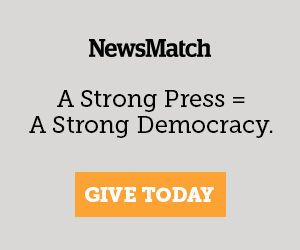 Your donation is, of course, tax-deductible.