WitnessLA is an independent, nonprofit, nonpartisan source of criminal justice news in the public interest.
We have a special focus on the ways that the juvenile justice and criminal justice systems affect the health and well-being of communities and their residents in Los Angeles and beyond.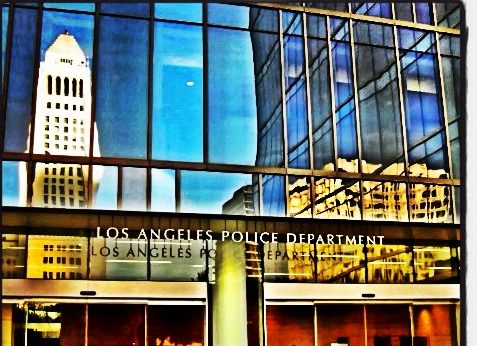 Using the tools of our award-winning investigative journalism, rigorously fact-based news reporting, and open-minded commentary WitnessLA, and our popular, and soon to be re-introduced newsletter, The California Justice Report, aim to shine a light on our institutions of justice in order to hold public officials and agencies accountable, advance public knowledge, and promote the kind of informed public dialogue that is essential for a healthy and fair-minded democracy.
We also coach student reporters in the art of investigative journalism in the public interest, in order to help grow the next generation of smart, humane, observant, and absolutely fearless newswomen and newsmen. The resulting stories are published by WitnessLA.
Although WitnessLA is Los Angeles-based, as its name suggests, our reporting stretches well beyond LA, and we often partner with news organizations in other parts of the state and nation to extend our reach still farther.
Right now, many talented journalists find their work constrained by an over-focus on the fiscal bottom line, and in-depth coverage of certain types of essential topics is too often considered a luxury.
We are also living through a time when journalism, in general, is under attack.
For this reason, new independent models like ours, and those of other excellent nonprofit news organizations, are filling crucial gaps in reporting.
At WitnessLA we consider it a necessity and privilege to do so.
WLA is a very proud member of the Institute for Nonprofit News, a collaborative network of online investigative journalism sites.

---
Awards & Recognition
Since our launch in 2007, WitnessLA's reporting has been honored by The Missouri School of Journalism, The Society of Professional Journalists, and  The Southern California Journalism Awards — the latter, multiple times.
Our Supporters
Our generous and valued supporters include: The California Endowment, The Fund for Investigative Journalism, The Institute for Justice and Journalism (which gave us our first grant, through a fund sponsored by the Ford Foundation).
Most recently we have received a 2021-22 John S. Knight Foundation Community Impact Fellowship, to help WitnessLA "focus on practical solutions to the U.S. journalism industry's long-standing neglect of communities of color." Their support has been transformative.
In addition we are grateful for the support of the USC Annenberg Center for Health Journalism, which has given us support for critically important projects such as this prize winning series.
Finally, and most essentially…
Community Partners is our fiscal sponsor, and we couldn't do our work without them.
Editorial Independence & Transparency
While we couldn't do our work without our supporters and our fiscal sponsor, our reporting is not in any way influenced by their help and support.
We subscribe to standards of editorial independence adopted by the Institute for Nonprofit News.
Our organization retains full authority over editorial content to protect the best journalistic interests of our organization. We maintain a firewall between news coverage decisions and sources of all revenue. Acceptance of financial support does not constitute implied or actual endorsement of donors or their products, services or opinions.
We accept gifts, grants and sponsorships from individuals and organizations for the general support of our activities, but our news judgments are made independently and not on the basis of donor support. And we pledge to make public any gift or donation of $5000 or more per year. We will accept anonymous donations for general support only if it is clear that sufficient safeguards have been put into place that the expenditure of that donation is made independently.
We may consider donations to support the coverage of particular topics, but our organization maintains editorial control of the coverage. We cede no right of review or influence of editorial content, nor of unauthorized distribution of editorial content.
We are committed to transparency in every aspect of funding WitnessLA.
Our Team
Celeste Fremon
Founder, Editor
Email
Prior to launching WitnessLA in 2007, purely as an experiment, Fremon worked as an award winning freelance journalist specializing in gangs, law enforcement, criminal justice, incarceration policy and education reform. She is also the author of "G-Dog and the Homeboys" (Hyperion 1995, University of New Mexico Press, 2004, 2008) and an upcoming book that we'll have more about soon. She has written for the Los Angeles Times, Los Angeles Magazine, the LA Weekly, Ms., The Huffington Post, MSNBC, and Salon. Her work has been honored by The American Library Association, The LA Press Club, The Society of Professional Journalists, PEN USA, The Association of Alternative Newsweeklies, The Western Publishing Association, Sunday Magazine Editors' Association, The Missouri School of Journalism, The Knight Foundation and others.  She taught literary journalism as it relates to social justice at UC Irvine, and reporting at the USC Annenberg School for Communication and Journalism.
Taylor Walker
Assistant Editor, Editor of the California Justice Report
Email
In addition to her editorial work, Walker is WitnessLA's senior reporter.
WitnessLA also works with a list of talented freelance journalists, experts, columnists, and student reporters—along with youth who courageously share their personal experiences with the justice system.