On Monday, the Civil Rights division of the U.S. Department of Justice filed a lawsuit against the City of Hesperia and the San Bernardino County Sheriff's Department (SBSD) for allegedly violating the Fair Housing Act of 1988, and the Civil Rights Act of 1968, by forcing homeowners to evict black and Latino renters and prospective renters, in hopes of reversing the city's declining percentage of white residents.
In 2015, Hesperia city officials, with the strong encouragement of the SBSD, according to the DOJ's complaint, enacted a "crime-free rental" ordinance, "purportedly" to reduce crime.
However, the true purpose of the ordinance,  with the lengthy title of, "Ordinance of the City Council of the City of Hesperia, California, Requiring the Registration and Regulation of Housing Rental Businesses for Crime Free Rental Housing," was the city officials' not-very-well-disguised desire to solve their "demographical problem," by driving black and Latino renters out of the city of Hesperia, in the same way that a homeowner would "call an exterminator out to kill roaches," as one city leader characterized the situation.
Specifically, the ordinance required property owners to evict tenants if the sheriff's department determined those tenants had engaged in illegal activity on or near the rental property. Drug offenses occurring at any location — not just at home — triggered the same three-day eviction notice under the ordinance.
Additionally, the ordinance required both criminal background checks and sheriff's department screenings for prospective renters. The SB Sheriff's Department was also directed to carry out annual property inspections.
Members of the SBSD, whose job it was to enforce the city ordinance, demanded evictions of entire families, including those with small children, "for conduct involving one tenant or even guests or estranged family members," the DOJ wrote. Victims of domestic violence were among those not spared from losing their homes under the ordinance.
The SBSD carried out eviction orders even "in the absence of concrete evidence of criminal activity," and also in cases when no one was arrested. To make sure that the ordinance's requirements were followed, the sheriff's department and the city threatened and took action against those property owners who failed to eject their renters with a three-day eviction notice, hitting them with steep fines.
Enforcement was also blatantly racially targeted, according to the DOJ complaint. An investigation by the U.S. Department of Housing and Urban Development (HUD) revealed that black renters were nearly four times as likely as white renters to be evicted under the new rule. Latinos were more than 25 percent more likely to be kicked out of their homes than their white peers. These evictions largely occurred in minority areas of Hesperia.
As the city was working to enact the ordinance, various officials made statements that made clear their "discriminatory intent," according to the complaint.
City officials stressed that the problem was that undesirable minority people from Los Angeles County were moving to Hesperia, despite the fact that, as the DOJ's complaint states, "approximately three-quarters of new Hesperia residents between 2012 and 2016 moved there from other parts of San Bernardino County."
"I can't get over the fact that we're allowing … people from LA County," Mayor Eric Schmidt said, "to mov[e] into our neighborhoods because it's a cheap place to live and it's a cheap place to hide." The renters that "aggravate us" he said, "come from somewhere else with their tainted history."
City Councilmember Russ Blewett stated that the people that the ordinance would affect were "no addition and of no value" to Hesperia, "period," and should "get the hell out of our town."
"I want their butt kicked out of this community as fast as I can possibly humanly get it done," Blewett added.
Mayor Pro Tem Bill Holland, too, said the goal was to "surgically … eliminate" the "elements that create an inordinate amount of problems in every single neighborhood," and "make them go somewhere else."
The ordinance, he said, would force each landlord "to rid his rental … of that blight," in the same way that one would "call an exterminator out to kill roaches."
"Same difference," Holland said.
In addition, Hesperia leaders allegedly intended specifically to free up housing vouchers by, as City Councilmember Mike Leonard said, ejecting "people that are sucking up Section 8 housing."
"We need to get them out," Leonard said.
In the city, where a majority of residents are people of color, three-quarters of Section 8 renters are black or Latino.
Captain Nils Bentsen, of the San Bernardino Sheriff's Department, noted that in the absence of the ordinance, it took his department "years to … find some criminal charges [and] arrest the people" he deemed to be a drain on Section 8 housing.
The ordinance, Bentsen said would be "lighter on the requirements" for eviction "and more heavy on the enforcement."
The tactics echo a similar scheme that the DOJ moved to quash in the northern part of LA County in 2015 involving the Los Angeles County Sheriff's Department. In this case, too, multiple local agencies were working together to keep black people (and to a lesser extent, Latino people) out of Section 8 housing.
In the 2015 case, the investigation by the Civil Rights Division of the DOJ found that officers from the Palmdale and Lancaster stations of the LA County Sheriff's Department were conducting racially-biased searches and seizures, using excessive force against people already in handcuffs, and harassing and intimidating Section 8 housing voucher holders along with the Housing Authority of Los Angeles County (HACLA), with the intent to oust residents and push them into moving out of the area.
As part of a settlement with the DOJ, the housing agency agreed to implement 150 reforms and to compensate residents with $1,975,000 for the systemic discriminatory treatment.
"Individuals and families have a right to live where they choose, regardless of their race or national origin," Anna María Farías, Assistant Secretary for Fair Housing and Equal Opportunity at HUD said in response to the DOJ's actions against Hesperia and the San Bernardino Sheriff's Department. "HUD applauds today's action and will continue to work with the Justice Department to address policies and practices that violate this nation's fair housing laws."
---
---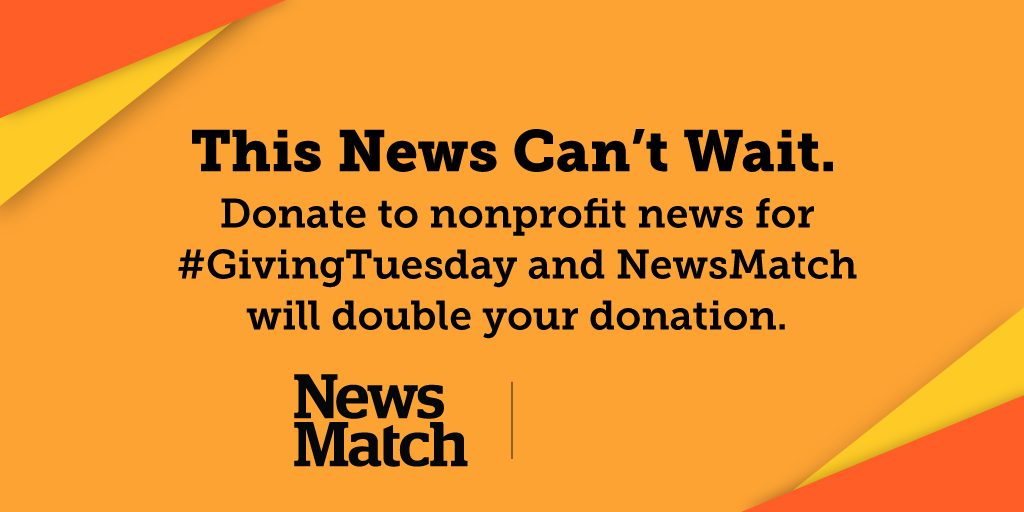 Hey, wonderful readers,
Today is #GivingNewsDay, a once-a-year opportunity to help preserve our shared democracy by supporting the work of nonprofit news organizations like WitnessLA.
As most of you know, we are a small, independent news site with no subscriptions, no ads, no government grants, and no corporate overlords.
And as our readers also know, we are unstoppable when it matters most. If we believe a story is important, we won't be scared away. No matter what.
In addition, week after week, WitnessLA brings you essential criminal justice news, along with policy-altering, in-depth investigations into issues of justice and injustice — in LA and beyond — most of which, you won't find anywhere else.
So today, on #GivingNewsDay, please turn your support into a donation — of any size — to help us continue our reporting.


AND, if you donate between now and December 31, NewsMatch will double whatever you give up to $1000.
Any amount you give, large or small, truly helps!
Your donation is, of course, tax-deductible.
---
Image of a Hesperia, CA neighborhood by Yosuke Wainai, Flickr.