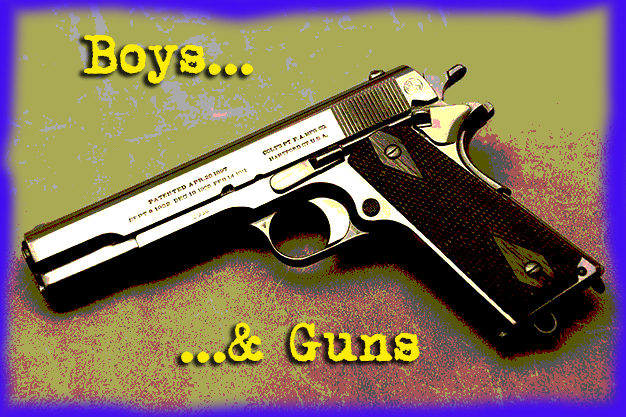 In this week's LA Weekly, reporter Gene Maddaus writes about how a marijuana dispensary's surveillance video and an allegedly-planted handgun may have finally led the Los Angeles Sheriff's Department and the LA District Attorney's office to pay attention to the actions of a cluster of rogue LASD deputies.
The story pertains specifically to a deputy clique known as the Jump Out Boys, the existence of which was first reported by the LA Times. The clique drew its members from within the ranks of Operation Safe Streets (OSS), the gang investigation unit within the department.
Two years ago, in February 2013, after news of the clique's existence became a larger and larger story, the LASD under Sheriff Baca fired seven of the Jump Out Boys, ostensibly for "belonging to a secret law enforcement clique that allegedly celebrated shootings and branded its members with matching tattoos," and related conduct unbecoming. The information that Maddaus has uncovered, however, suggests that the firings may have had more to do with straight-up criminal behavior—and that there may be more such behavior that has yet to come to light.
Here's a clip from the story. As we are coming into the tale in its middle, you need to know that both "Martinez" and "Paez" are Jump Out Boys. "Yang," is a young man who works at the Superior Herbal Health marijuana clinic.
Martinez was one of the clique's "shot callers," according to a sheriff's source. He would later write a three-page narrative of the events of that day. His report would help generate two sets of criminal charges — first against Yang and then, when discrepancies emerged, against himself.

According to Martinez's report, he and Paez were driving along 84th Place when they saw a black man exit a building. The report states that the man appeared to engage in a hand-to-hand drug transaction with another man. When the first man saw the officers, the report states, he reached into his pocket and pulled out what looked like the butt of a handgun.

The man — later identified as Antonio Rhodes, who's a barber working in Long Beach — ran back into the building. Martinez got out of his car and tried to chase him, but the door was locked. Martinez wrote in his report that he could smell marijuana. He demanded that the door be opened, then ran to the side of the building.

The report says that, through an open window, Martinez could see Rhodes inside and witnessed him stash something next to a white trash can. Martinez returned to the front of the building and pounded on the door some more. Finally it opened.

He and Paez went inside, where they found a small waiting room full of people. There was no signage outside, and it was only then, the report states, that they realized they were in a dispensary. They ordered everyone out.

Another locked door led to a display room. Again, Martinez demanded that the door be unlocked. Once inside, he ordered the employees to exit with their hands up.

Martinez wrote that he could see "large amounts of marijuana in every room" and that they did a "protective sweep" of the building — finding three black handguns. Martinez's report states that one was on Yang's desk, where they also found his ecstasy pills. Then they discovered what the report described as Rhodes' gun behind the white trash can. It was loaded. When they ran it through their system, it came back unregistered.
Read on for a story of false charges, and what appears to be the planting of two guns.…and more.