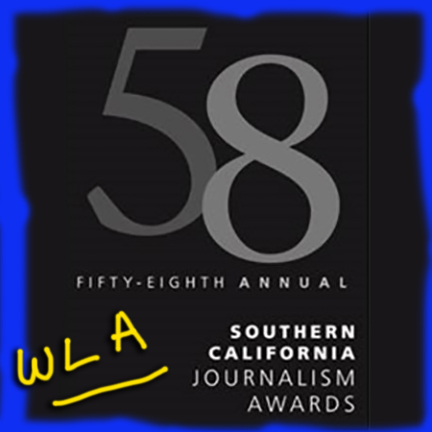 We are delighted to announced that WitnessLA's Taylor Walker and Celeste Fremon are finalists for the LA Press Club's 58th Southern California Journalism Awards. We were nominated in the category of Website, News Organization Exclusive to the Internet.
The nomination was, quite honestly, a surprise.
Our fellow finalists are both excellent news sites run by organizations that are far larger—and better funded—than our little-engine-that-could news site. But we are honored to be in the finals, and in their company.
The awards will be announced on Sunday, June 26, 2016.