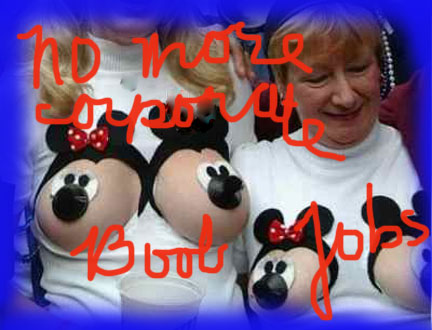 Since 2004, at least 5,000 Californians had their insurance policies rescinded by the state's five largest health insurers — Anthem Blue Cross, Blue Shield, Health Net, Kaiser and PacifiCare, according to the LA Times.
Insurers have defended rescissions [cancellations of policies], saying they were trying to stop fraud. But a series of Times articles, legislative hearings, lawsuits and regulatory investigations showed that insurers often rescinded without regard for whether their customers intended to deceive them about preexisting conditions on their applications for coverage.
And the recissions, as they are called, somehow magically occurred when the policy holder got seriously ill—and needed insurance desperately.
Two major California-based insurers, however, have publicly announced that they are stopping the practice It would be nice to think that the companies suddenly developed consciences (now that corporations are people too), but the reality is they realized they had little choice, so got religion, so to speak.
Here's what the LA Times said.
Stung by criticism and facing tougher federal regulation, two of the nation's largest health insurers say they will stop the practice of dropping sick policyholders.

The moves Tuesday by WellPoint Inc., the parent of Anthem Blue Cross of California, and Blue Shield of California follow action by Congress and the Obama administration to crack down on the practice known as rescission.

WellPoint Chief Executive Angela Braly said in a statement that the company's "goal is to make reform work for our members and for the country."
(You remember WellPoint, right? Those nice people who flagged the policy of every woman diagnosed with breast cancer in order to sift through her paperwork for a reason to rescind her coverage—and recently got publicly called out on their evildoing by Reuters. But, hey, whatever it takes.)
Read the rest. (It gets juicier.)
---
SCOTUS AND JUVENILE LWOP CASES
On Wednesday morning, the US Supreme Court is believed to be planning to hand down rulings in cases Graham and Sullivan, the two big juve LWOP Eighth Amendment cases from Florida.
I will update you when the info is out.
---
NOTE: Light blogging because the Society of Professional Journalists award dinner was last night—complete with a bunch of my wonderful Annenberg students showing up as a surprise. (And now I'm reviewing student papers for the last class of the semester. )
Back soon.