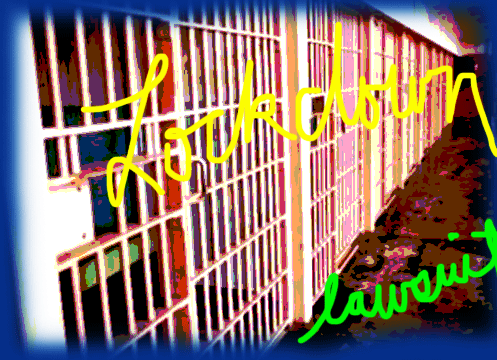 THE REAL COST OF CALIFORNIA'S BUDGET CUTS: WHO IS HARDEST HIT?
Annenberg's Neon Tommy has begun a series on the specific effects of some of the California state budget It offers precisely the kind of reporting we need in order to assess what the state's proposed budget cuts specifically in human terms.
For instance, if we hear that Governor Jerry Brown has as so far taken $861 million out of the Mental Health Services Act, what does that mean? Whom will that affect. And what do those cuts mean to the rest of us?
And what about the cuts to subsidized child care? If those subsidies are yanked, will people just make do? Or will some parents be unable to work without those subsidies?
These are precisely the kinds of questions that the Neon Tommy reporters and editors have attempted to answer in their series California in Crisis: How the Budget Debacle Screws Social Services.
For instance, there is a story by Ryan Faughnder about the effects of the cut on a Culver City mental health clinic.

And there is another story by Jennifer Whalen that shows how the cuts affect working poor parents in need of subsidized child care.
Good stories, all.
Let's hope that Neon Tommy reporters continue to explore these crucial budgetary topics.
---
THE PROBLEM OF SCOTUS AND PROSECUTORIAL MISCONDUCT
UCI Law School Dean Erwin Chemerinsky writes about the recent Supreme Court case that has declined to allow prisoners to recover damages when prosecutors withheld evidence that likely resulted in their conviction.
---
FINALLY, A CLASS ACTION SUIT ABOUT EXCESSIVE, RACE-BASED PRISON LOCKDOWNS
Mass, extended lockdowns in California prisons have been getting more and more frequent. And yet there was no reporting on the matter and, it seems, no legal action.
Until now. On Wednesday a class action lawsuit was filed. KPCC's Julie Small reports:
Here's how it opens:
Attorneys for prison inmates sued California Wednesday in federal court to end race-based lockdowns in state penitentiaries. Prisons lock down inmates after riots to quell the violence, investigate the cause – and isolate the inmates involved. The law gives prison officials a lot of discretion to use lockdowns – but there are limits. KPCC's Julie Small reports the class action lawsuit alleges that race-based lockdowns violate inmate rights.

California's High Desert State Prison in north eastern Lassen County, is a maximum security facility. Following a violent incident there in the warden locked down a group of African-American inmates for 18 months. One of them, Robert Mitchell, stayed in the double-bunked cell he shared with another inmate–24 hours a day – seven days a week. Prison Law Office attorney Rebekah Evenson who is representing Mitchell says the type of discriminatory deprivation the inmate suffered is common in California prisons—and illegal.