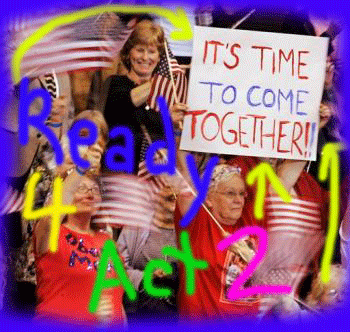 As we all have seen, Obama went over the top and has the delegates to be the (presumptive) nominee.
And just on a purely personal level, I admit I'm glad that the election went through to the very end, and that the very last state, the one that put Obama over the top in terms of delegates, was Montana.
He picked up nine superdelegates today. Three of the nine that gave him the magic number were Montana Senator Max Baucus, Montana Senator Jon Tester, Montana Governor Brian Schweitzer.

A year ago, Brian Williams asked Jon Tester if there was any democrat who could carry Montana. He said, yes, if it was anybody, he thought it would be Obama.
By the way, one more historic note: it didn't hurt that Obama was the first national candidate to visit a Montana Indian reservation. Ever. (The closest precedent, tribal leaders said, was a visit to the Crow Reservation by first lady Lady Bird Johnson in the 1960s.) He was also the first presidential candidate to visit any Indian reservation since Bobby Kennedy visited Pine Ridge in 1968.
(Subsequently, Hillary Clinton her own visit the Salish Kootenai College on the Flathead Indian Reservation.)

With the Indian Country vote important in swing states like New Mexico, the Native American vote is an essential voting block to cultivate in a 50 state strategy. And from a social justice perspective, it's also the right thing to do.