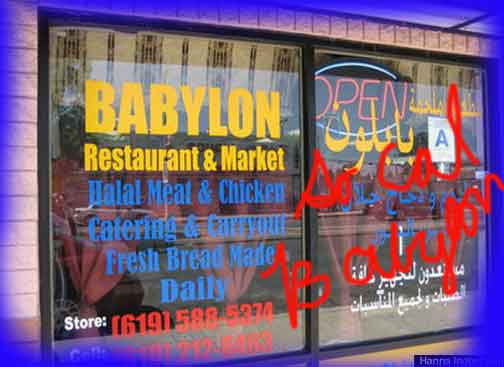 "About 4 million Iraqis, forced to flee their homes after death threats and bombings, have been displaced by the ongoing violence…." writes Hanna Ingber Win for this week's LA Weekly.
About half are displaced inside Iraq and often languish in camps without proper security or enough food and aid. The other half have fled to neighboring countries like Syria and Jordan, living in constant fear of deportation or imprisonment in places that do not recognize them as refugees and might at any moment kick them out. Taken as a whole, the current Iraqi diaspora is considered one of the greatest humanitarian crises of our times. Silewa is but one local face of a monumental and mostly ignored global crisis, which also embodies perilous national-security concerns.

Of the millions displaced, the United States will resettle about 17,000 new Iraqis this coming fiscal year…

About a third of these will end up in El Cajon and Greater San Diego, where they will embark on an uncertain journey.
Approximately half of the newly arrived So Cal Iraqis will not be able to find jobs, and even those who do work are likely to edge into chronic poverty, a situation that grows worse as California hurtles toward its own fiscal abyss, Hanna reports. She has been researching the issue since last summer.
I read Hanna's story in an earlier draft when she had just finished getting her master's in journalism at USC (she is now the World Editor a The Huffington Post) and it has only gotten far stronger—and more alarming.
Here's the link.

Photo by Hanna Ingber Win