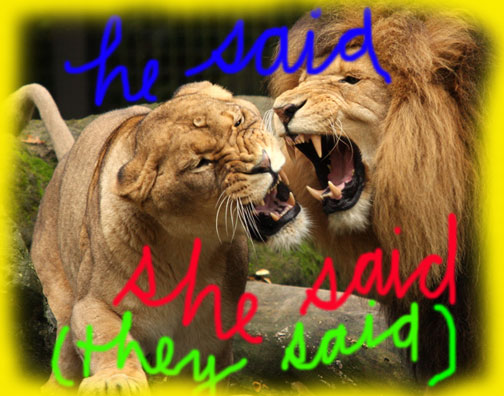 Last week I again reported on the large and ongoing legal spat between LA City Controller Laura Chick and LA City Attorney Rocky Delgadillo over whether or not it is legal for Ms. Chick to do performance audits of city programs, most specifically, an audit of the workers' compensation methods being used in Delgadillo's office.
Now the fight is also continuing through their surrogates.
to wit: after my post, the City Attorney's director of communications, Nick Velasquez, wrote me with some corrections , which I put up here. (Note: You must scroll to the bottom.)
Velasquez wrote, among other things, the following:
With regard to oversight of this office, the Controller has conducted more than 20 financial audits of this office over the past 8 years, and we have passed each one with flying colors. Any suggestion that there is no oversight of this office or accounting of its spending is totally false. It is an effort to confuse the issue and the voters.

The Charter allows the Controller to conduct financial audits of other elected officials. The Charter does not, however, allow the Controller to conduct performance audits of other elected officials – which would allow one elected official to evaluate the performance of another elected official. The Charter reform commission correctly saw that evaluation as the job of the voters. They also recognized the potential for political mischief-making by a politician charged with evaluating the performance of other politicians.
More recently, I received a note from Laura Chick's director of communications, Rob Wilcox, in which he took issue with what Mr. Velasquez had written. Here is the main part of the note:
I must respond to Nick Velasquez 's unfounded comments on behalf of the City Attorney's Office and set the record straight..

The Controller's Office has not performed 20 fiscal audits of the City Attorney in the last eight years, it has conducted only two. They are as follows:

*** ICCP Follow-up Audit
*** Financial Audit – Report on Dispute Resolution Program

These reports are posted on the Controller's website with all the over 150 audits released by Controller Chick at www.lacity.org/ctr .

Each and every one of those audits is impeccable and have stood the test of time bringing important improvements, efficiencies and savings to the City of Los Angeles.

It is unfortunate that the City Attorney's Office feels it necessary to impugn Controller Chick's integrity and character by personal attacks. The public deserves more than this kind of mud-slinging.

The City Controller is the independently elected Taxpayer Watchdog, and though Mr. Delgadillo would like this watchdog muzzled, she will continue her fight for transparency and accountability wherever that may take her.
Clearly both men cannot be right. So perhaps some neutral party would like to clarify?
In any case, with rare exceptions more transparency is always better.