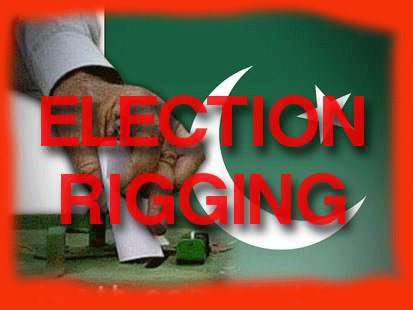 The promised new story on the Pakistan election rigging, the opposition sweeps, and other related drama, has been delayed. Look for it tonight or tomorrow morning.
Meanwhile, Human Rights Watch has reportedly obtained audio tape of Pakistan's attorney general saying there will be massive vote-rigging, according to Canadian TV.
Yet, Musharraf's party has conceded, and the election is being looked at as "resurrecting" democracy in Pakistan.
More soon.

(graphic from Teeth Maestro)