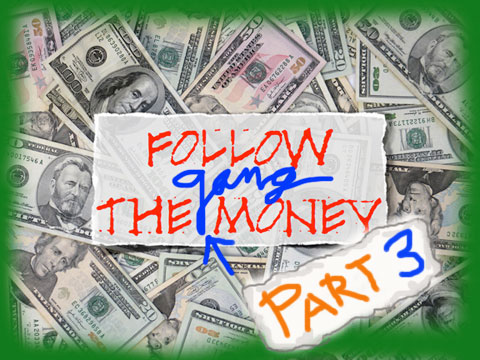 Part 3 of the "Follow the Gang Money" investigative series that is a joint project of WitnessLA and Spot.Us, will appear here Tuesday morning.
(Part One and Part Two, reported and written by Matthew Fleischer, appeared earlier this year.)
Today, Monday, however, I'll be previewing and discussing Part 3 on KPFK's Deadline LA with hosts Barbara Osborn and Howard Blume.
The show airs today live at 2:30 p.m.on 90.7 FM
(NOTE: DeadlineLA has recently moved from Friday to its new Monday afternoon slot.)
Part 1 and Part 2 were critical examinations of how the city of Los Angeles spends its $26 million per year in gang violence reduction dollars.
Part 3 surveys a series of experts in order to offer suggestions as to how LA's gang existing program—GRYD— might expand, change and evolve in 2011.
So tune in live.
Or listen to the podcast here.