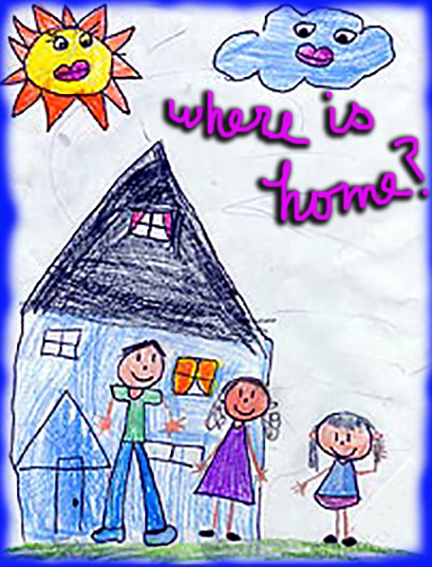 Los Angeles County Department of Children and Family Services has been having a terrible time finding enough good foster families. As a consequence, too many kids wind up in group homes, the modern replacement for orphanages, where—even under the best of circumstances—there is no one person whose job it is to be emotionally present for a child who has been through the trauma of neglect and/or abuse.
On the flip side of that coin, when a child is placed with caring foster parents who are willing to invest personally in parenting, should the blood parents or other family not be able to do so, it seems that the LA system has repeatedly left kids in a legal limbo longer than 12 months the law dictates is the maximum time a child should remain in temporary foster care before his or her case it taken up by the court.
Within that time, DCFS officials are supposed to provide support and guidance to the mother and/or father in the hope that the child can eventually be safely reunited with one or both parents. Meanwhile, the system is also required to do a speedy and thorough search to find out if there are other family members available to take the children temporarily or permanently. If not, and if the child cannot be safely returned to a parent, eventually foster families may able to apply for permanency if they so wish. In any case, the goal is a stable loving outcome for the young person as soon as is possible, with family being the preferable placement.
But it turns out LA's DCFS is backlogged in its ability to search for family or extended family who are willing and able to care for kids who have entered the system—and children suffer as a result.
The problems resulting from not prioritizing the location of potential family caregivers right away is illustrated by the recent high profile story of a six-year-Santa Clarita girl, who is part Choctaw Indian, who—after four plus years in a foster care family— went last week to live with relatives in Utah, who are also raising the girl's younger sister. (The story has other complications, including a multi-year legal battle, most of which experts think could likely have been avoided had the family caregiver option been found by DCFS at the beginning.)
The LA Times Garrett Therolf has a story that looks at the various sides of this issue of children in foster care limbo. Here's a clip:
…The Times filed a public records request to determine how often Los Angeles County courts miss statutory deadlines in child welfare cases, but the presiding judge of Los Angeles County juvenile court, Michael Levanas, declined to provide the information, saying the release would improperly interfere in his personnel decisions and the assignment of judges.

He did not deny, however, that a backlog exists.

"The number of new petitions [to remove children from their parents] filed in dependency court have risen almost 25% from 21,557 in 2010 to 26,457 in 2014 while funding to the court has been drastically cut," Levanas said. "Cases and the law have become far more complex in the last 10 years."

Marcia Robinson Lowry, a veteran litigator who has filed class action lawsuits aimed at reforming foster care systems around the country, and who leads a nonprofit law firm called A Better Childhood, said the pressures faced by child welfare officials are no excuse for the delays experienced by children and families.

"L.A. County has big problems in its foster care system and a real lack of accountability," she said. "There is no question that there has not been a great deal of attentiveness to the consequences for children, and I think it's a violation of the law and constitutional principles."

Citing the adage "justice delayed is justice denied," Leslie Starr Heimov, who leads the court-appointed law firm for foster youth in Los Angeles County, said delays hurt everyone involved…

"Nobody saw it because there weren't television cameras, but it was even more painful for the family that was waiting," Heimov said.
---
MORE COMING ON PAUL TANAKA TRIAL LATER TODAY
So…stay tuned!