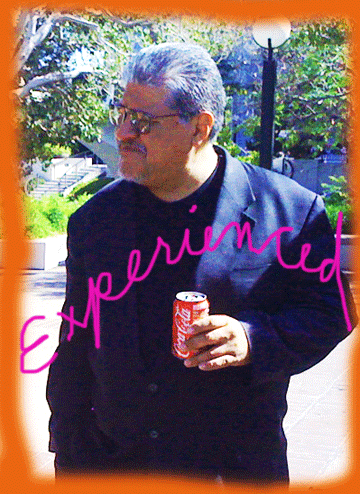 Novelist, poet, memoirist, teacher, advocate Luis Rodriguez writes about City Attorney Carmen Trutanich's ill-considered tagger injunction idea in Friday's LA Times.
Luis is the author of the classic Always Running and something of an icon in many circles. Although he's a friend, I can honestly say that most anything he writes is worth reading, but this piece is particularly on point for the public discussion of the moment.
Here's the opening:
Forty years ago, I was a gang member and a tagger, an aerosol graffiti artist. No doubt this was vandalism — my canvases were the walls of businesses, homes, schools, any public place.

I was just the sort of kid City Atty. Carmen Trutanich is targeting with his proposed civil injunction against taggers, a court order that would allow taggers to be arrested for merely hanging out together, an act that for most of us would be legal.

Now I am a homeowner, co-founder of a thriving cultural center and bookstore, a writer/poet with 14 published books and a gang intervention expert. I am a father, grandfather and law-abiding citizen. I invite you to listen to my story and judge whether the city attorney's injunction is right for Los Angeles.

At age 16, in 1970, I was a high school dropout and drug user. I had met a youth worker at the community center that served my East L.A.-area neighborhood. He saw something in me I couldn't see: an artist, a leader, a contributing member of the community. He offered me a deal — if I returned to school, he'd help me get training and work as a muralist.

Who knows why I finally agreed — for two years, I had told this guy to drop dead. But he never gave up on me. I learned mural painting at the old Goez Art Gallery on 1st Street. I had a mentor in Alicia Venegas. The youth worker persuaded the principal of the high school to let me come back, even though I had been kicked out for fighting when I was 15. I graduated. Then, from 1972 to 1973, I painted murals at the youth center, a local library branch and several businesses, the latter with 13 other gang members…
It gets even better….so read the rest here.

PS: Mr. City Attorney, I hope you're reading this. Luis is the real deal. I promise.
PPS: Okay, just in case, here are a few more clips from Luis' essay-–for those of you who aren't going to click through.
We have so many ways to send young people to prison, and very few to keep them out. And we still have a terrible gang problem.

Like most Angelenos, I don't want any more vandalism, violence or drug wars. But I know this: In hard times, we need more imagination, more healing, more innovation, more grace. Another injunction is simply the wrong way to go.
….AND…
All the research tells us that getting troubled kids involved in the arts is far less expensive and has longer-lasting positive results than punishing the art out of them. "Tough on crime" doesn't impress me — I know it's tougher to care. Even LAPD Police Chief William Bratton has said we can't arrest our way out of this crisis.
We have so many ways to send our young people to prison, and few to keep them out…….."Tough on crime" doesn't impress me—I know it's tougher to care.
I want those words on bumper stickers, refrigerator magnets…or maybe tattooed on our collective wrists, as reminders. Better yet, written in indelible ink on our on our hearts.