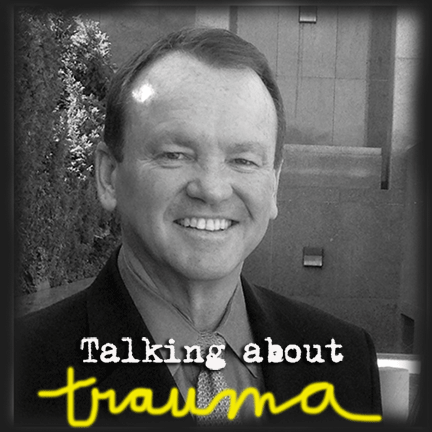 LONG BEACH POLICE CHIEF JIM MCDONNELL TO SPEAK AT YOUTH-LED FORUM ON TRAUMA, VIOLENCE & HEALING
VoiceWaves, an innovative youth journalism project located in Long Beach, has been reporting all summer on the issue of trauma, its effects on kids and immigrants, and ways in which the trauma can be addressed and healed.
The results of VoiceWaves' work will be presented at a community forum Wednesday night, the centerpiece of which will be a panel discussion between various experts including Long Beach police chief and LA County sheriff candidate Jim McDonnell.
Nadra Nittle of the Long Beach Telegram has more on the project.
Here are some clips:
VoiceWaves reporter Oscar Bautista spent the summer reporting on how gangs traumatize their members, even after they've left the streets behind.

"A lot of the trauma they're coming out of I would say is somewhat social, how they interact with other people," Bautista said. "Some of the ex-gang members end up finding it difficult dealing with their own trauma. They have mild versions of PTSD (post-traumatic stress disorder). Maybe if they hear a balloon pop, they might duck. It varies depending on the trauma. They are very mistrusting, very survivalist. They just become very cautious people."

[SNIP]

While Bautista explored gangs and trauma, VoiceWaves Beat Reporter Michael Lozano interviewed immigrants from countries such as Mexico, Laos and Cambodia about the trauma they've experienced.

A political refugee from Cambodia who spent time in a labor camp told Lozano that she hasn't overcome the trauma she experienced abroad.

"Even when she was in Long Beach, she still experienced nightmares," Lozano said. "A lot of the immigrants experienced trauma abroad and relive trauma through nightmares."

Two women from Mexico who Lozano interviewed said their husbands were assassinated in that country….
The Community Forum on Trauma and Healing begins at 5:30 p.m. Wednesday, at the First Congregational Church, 241 Cedar Ave., Long Beach.
The forum is presented in partnership with The California Endowment and Building Healthy Communities.