On May 26, the Bay Area-based Young Women's Freedom Center (YWFC) officially opened the doors of a new Los Angeles center, and simultaneously unveiled a magazine written by and for system-impacted youth.

YWFC has been integral to efforts to reduce juvenile incarceration in Northern California, and to the passage of local and state-level legislation meant to improve the lives of young people who come into contact with the justice system.
The organization, which has been in operation for three decades, also offers programs, resources, and advocacy to young women and trans youth of all genders in California who have "grown up in poverty, experienced the juvenile legal and foster care systems, have had to survive living and working on the streets, and who have experienced significant violence in their lives."
The expansion into LA means that local youth now have access to a host of YWFC programs, including weekly community circles, holistic health services mentorship programs, re-entry assistance, employment training and opportunities, and more.
Spreading into Southern California also advances #Freedom2030, YWFC's 10-year campaign with other organizations to transform the justice system and replace incarceration with community-based care.
YWFC leaders say they are working with the LA County Board of Supervisors and community members to advance efforts to keep girls and trans youth out of LA's lockups.
YWFC launched Young and Free Magazine, or Young AF for short, the organization's new magazine for youth at the grand opening of the LA branch.
Young AF was inspired by YWFC's 2021 report, "Through Their Eyes," for which the organization gathered the stories of fifty-one young people (specifically women and transgender youth) who had experienced San Francisco's juvenile justice system.

The magazine opens with a letter of introduction from Youth Editor Joycelyn Aguilar. She shares that the youth whose words and images are featured in the magazine may be from different communities across the state, but they share a common thread: "We are all some kids from the hood. We grew up in these systems."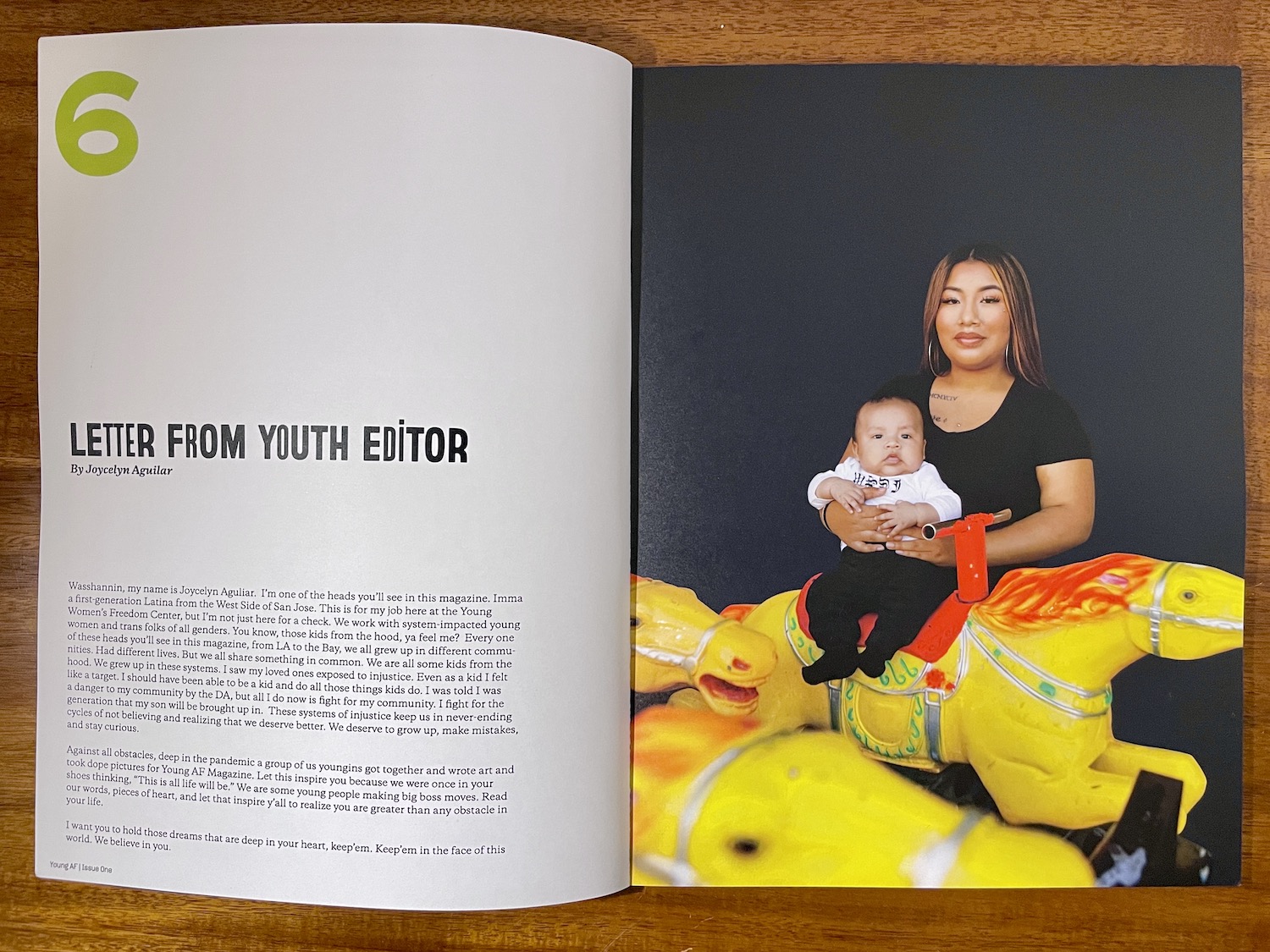 "I was told I was a danger to my community by the DA, but all I do now is fight for my community," Aguilar writes. "I fight for the generation that my son will be brought up in. These systems of injustice keep us in never-ending cycles of not believing and realizing that we deserve better. We deserve to grow up, make mistakes, and stay curious."
The magazine features poems and letters written by youth contributors to younger selves, to those going through hardship in the present day, and to future generations.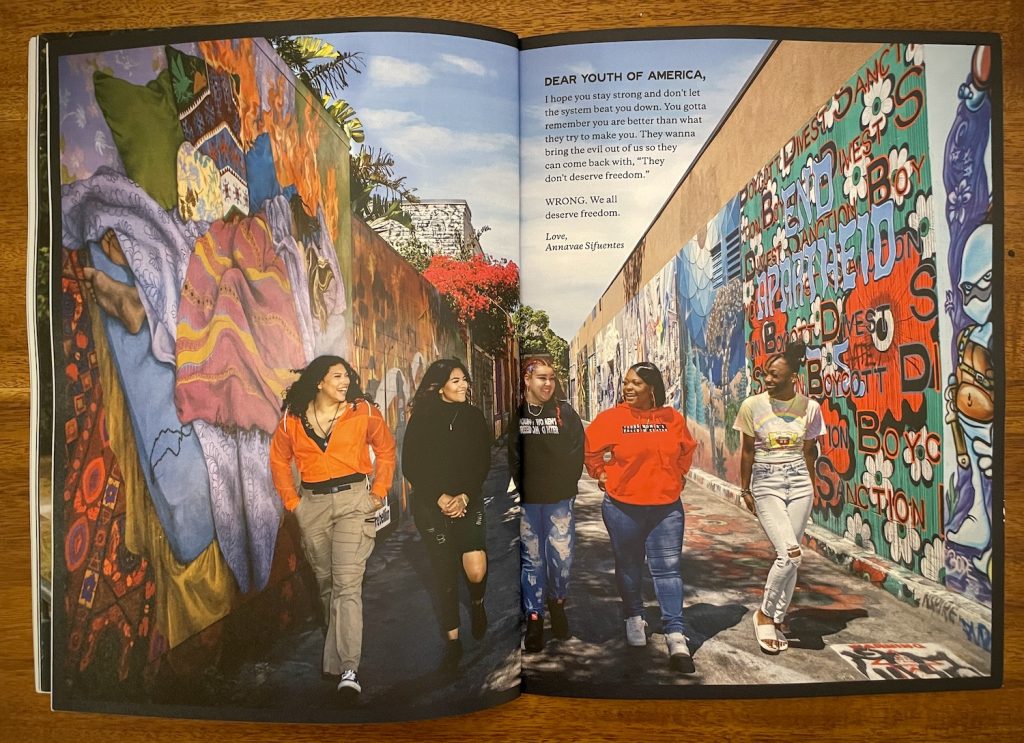 There are letters to law enforcement, too. One essay, by Alexsa Ramirez, a young woman in San Francisco, describes the trauma and mistrust that developed from authority figures treating her like an adult long before she was one. Ramirez writes about being put in handcuffs at school, when she was a 6th-grader, and of being profiled and pinned down by security guards in a store when she was 14.
Another message dares officers and the "injustice system" to really see the youth they police. "See us the way our mamas and papas see us. See us the way you see the ones you love, the babies you tuck in at night."
YWFC is working to distribute the magazine to youth across the state.

"We want to make sure that hundreds of young system-impacted people in California get a copy of this inspiring magazine created by other system-impacted young people, so that they can see themselves in these pages and be inspired to realize their own dreams and express their own voices," said YWFC leadership.

---
Top photo: Launch of Young Women's Freedom Center LA and Young AF Magazine, courtesy of YWFC.