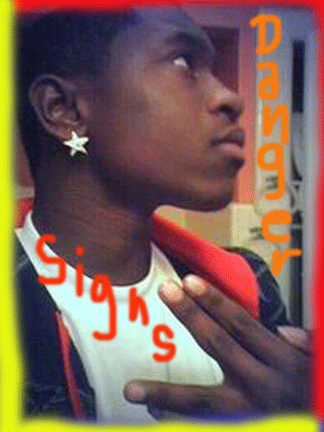 The week that murdered high school football star Jamiel Shaw was buried, Los Angeles community activist Najee Ali, of Project Islamic Hope, was criticized by LAPD Chief Bill Bratton for suggesting that the shooting, allegedly by 19-year-old Pedro Espinoza, was racially motivated.
That same mid-March week, LA reporter Annette Stark took heat for pushing the racial aspect to the murder in her stories for LA Citybeat.

Najee and Stark weren't alone in their ideas. The notion that the handsome, high-achieving young man—-who was being recruited by Stanford and other universities, and had a mother serving in Iraq—-was blown away in a random race-based murder, inflamed much of LA's African American community. Los Angeles Wave contributing writer, Betty Pleasant, had furious exchanges with Bill Bratton, both in person and in print, about whether of not the murder was racial.

Jamiel's distraught father, Jamiel Shaw Sr., pushed successfully for the dismissal of the first prosecutor on the case, Michele Hanisee, because she declined to file the murder as a hate crime after the grief stricken Shaws tried to insist upon it.

Now, at least two of the people who researched more deeply into the circumstances surrounding the murder—Project Hope's Ali and reporter Stark—have reversed their original views that Jamiel Shaw was killed for racial reasons. They are joined in this perspective by gang expert, Alex Alonso, who first broke that part of the story last week.

Both Ali and Stark now believe that Jamiel Shaw's murder was purely gang related, that he was shot because the shooter believed him to be a member of the Rollin 20's NHB (Neighborhood Bloods), a Blood set that was very much at odds with 18th Street, the gang of which the suspected shooter was reputedly a member.

Stark has an extensively reported story on the subject coming out in the LA Weekly a week from this Thursday in which she writes about what she now believes is Shaw's gang affiliation, as demonstrated in multiple areas on MySpace. (The story was bounced by LA Citybeat, and snatched up by the Weekly.)

Najee Ali has been similarly persuaded that Shaw-–whether out of youthful confusion and foolishness, or something more—was being dangerously provocative with gang references by him and his friends on his MySpace page(s).



(These are samplings…click to enlarge)

With this in mind, Ali held a press conference yesterday morning and, together with a "coalition of community leaders, "called for MySpace and Facebook to "aggressively monitor and remove profiles that promote and glorify gang violence."

Jamiel Shaw the 17-year-old L.A.High football star who was gunned down on March 2 by an alleged gang member was a frequent MySpace user. On his profiles he claimed membership in his neighborhood street gang and posed for pictures flashing gang signs. Shaw also threatened violence on his MySpace pages against rival gangs causing many people to now believe that Shaw was gunned down not because of his race but because of his gang…associations that were promoted by MySpace. announcing their intention to request that FaceBook and MySpace ban any and all gang references…"

I spoke to Najee Ali several times yesterday, and he told me that he feels guilty about being one of the first who publicly rushed to judgment about the racial nature of the tragic killing.


"A lot of Black Los Angeles was infuriated and heartbroken with the initial reports" of the killing's possible racial nature, he said, and he feels he may have helped fan that fury. "I was the one who organized the candlelight vigil and things like that," he said.
But now, Ali says, he has examined Shaw's MySpace pages (evidently, Jamiel Shaw had more than one, although they have now reportedly been taken down). Ali has also spoken to others in Shaw's community, and he is "convinced," that either Shaw was a gang member, or he was perceived as one because of his neighborhood associations, and because of his MySpace postings.

"Maybe Jamiel's Law should be transformed into a resolution to hold Myspace and Facebook accountable when they allow pages up that promote gang culture," he said. "I believe that Jamiel was an outstanding athlete and a really good kid, and that his death was tragic. But he was also someone who claimed membership in the Bloods street gang on MySpace."

The point of this discussion, by the way, is not to "blame the victim" says Ali, but to raise awareness of the elements that likely triggered a tragedy, and so to promote changes that might help keep other tragedies like Jamiel's death from occurring. He is joined in his efforts by other activists like the mother of 14-year-old Cheryl Green, the girl murdered two years ago in the Harbor Gateway area in a gang-related case of racial targeting.

In the last week, conservative radio hosts like KABC's rabidly anti-immigrant, Doug McIntyre, plus Jamiel's father, Jamiel Shaw Sr. have called suggestions that the murdered boy was gang identified or affiliated in some way or another, to be a "smear."
Ali sighed at the accusation. "The truth is never a smear," he said.

I would agree. As I said in an earlier post, my gut feeling is that Jamiel Shaw was not a gang member at all, but that may have had longtime friends who were, and he also may have been an outstanding, high-achieving kid who gave in to the temptation to be tough and provocative on his MySpace pages.
Does that make his death any less heartbreaking? Of course not. But it makes it makes it all the more frustrating that his murder and his parents' grief are being so opportunistically exploited by those with political agendas—and without the will to do the hard work necessary to genuinely address the plague that is gang violence.

UPDATE:

Okay, so why talk about the gang association a dead kid may or may not have had? This is a reasonable question posed by WLA commenters and others. What good does it do?— other than to unnecessarily tarnish a good young man's reputation?

Here's another part of the answer, and something I did not post about originally:
In the world of gangs it's hardly new news to say that most violence is in retaliation for other violence.

In the case of the Jamiel Shaw murder, various sources have told me that, predictably, some of Jamiel's friends who are grieving and furious at his death, are talking about retaliation—-and they're doing it online, and elsewhere. If we correctly diagnose why and how this happened, we—law enforcement, parents, community members—-have a better chance of arresting the tit-for-tat cycle and preventing more kids from getting killed—or killing. (This is also one of the back door reasons that Najee Ali had his press conference, and that others who have information have been leaking it.)

If we pretend that this is a racial motivated murder by a single gang member/sociopath, that is simply bad diagnosis. And bad diagnosis never gets you to a cure—be it symptomatic or systemic.