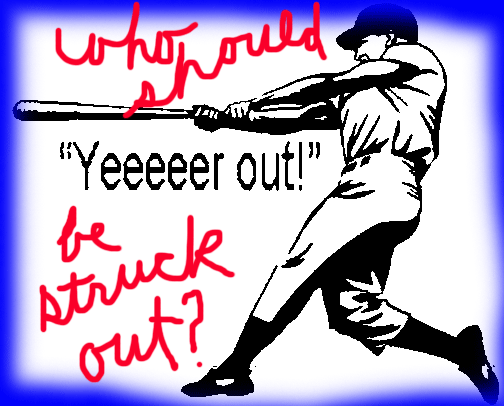 Stanford Law School's Three Strikes Project, along with a group of Stanford lawyers and other supporters, hope to get an initiative on the November 2012 ballot that would amend California's Three-Strikes law—the harshest in the nation— so that it is aimed at dangerous repeat offenders, not hapless former thieves who, on impulse, snatch a floor jack from a tow-truck, or shoplift a $2.50 pair of socks.
Tracy Kaplan of the San Jose Mercury News, reports that the long-planned ballot initiative has been given to the California Attorney General's office for review. Supporters intend to start collecting the necessary 504,760 signatures in mid-December .
Here's a clip from Kaplan's story:
An effort to limit California's tough Three Strikes Law is gaining momentum, with a proposed ballot initiative that would reserve the toughest penalty — 25 years to life — for the baddest of the bad, including murderers, rapists and child molesters.

The initiative, now under state legal review, was carefully crafted by a group of Stanford University law professors and stops far short of the extensive changes proposed under a previous reform measure that narrowly failed in 2004.

The Legislature and voters passed the Three Strikes Law in 1994 after several high-profile murders committed by ex-felons sparked public outrage, including the kidnapping from her Petaluma home and strangling of 12-year-old Polly Klaas. Since then, the courts have sent more than 80,000 "second-strikers" and 7,500 "third-strikers" to state prison, according to the state Legislative Analyst's Office. Though third-strikers make up just 6 percent of the prison population, they are responsible for a disproportionate share of the state's spiraling prison health care costs — at least $100 million annually — as they age and need more medical attention, according to the California auditor.
If passed, the initiative would still trigger a life sentence for rapists, murderers, and child molesters with even the most the most minor of third "strikes.' But it would eliminate the notorious inequities that the existing law has produced in which former felons are locked up for life after shoplifting or breaking into a soup kitchen, with the California tax payers paying the tab.
LA District Attorney Steve Cooley wouldn't tell Kaplan whether or not he supported the proposed initiative. (He opposed a more ambitious initiative aimed at amending 3-Strikes in 2004.) However, Cooley did give her a verbal wink, noting that the new initiative was very similar to SB 1642, a legislative effort to reform the law that he supported in 2006.
Like me, Kaplan was part of a May 2011, Journalism Fellowship (sponsored by New York's John Jay College of Criminal Justice's Center on Media, Crime and Justice), in which two-dozen reporters chosen from all around the state met with experts on all sides of the 3-Strikes question. Cooley was one of the experts who met with us and, even back then, he made it clear he welcomed a wisely constructed revision of the 1995 law—as long as it didn't go too far.
"A lot of judges are looking back at some of those [3 strikes cases] and saying, 'You know what? I'd like to have that one back again,'" said Cooley.
Here's a clip of Cooley answering questions from a gaggle of us who cornered him on the topic.