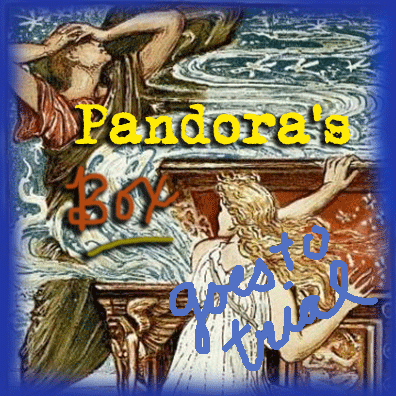 On Tuesday morning, the trial for Los Angeles Sheriff's Deputy James Sexton will begin.
Sexton is one of 7 LASD personnel indicted for conspiracy to obstruct justice, pertaining to the alleged hiding of federal informant Anthony Brown from his FBI handlers.
In total, 20 members of the LA County sheriff's department have been indicted as part of the FBI investigation into allegations of civil rights violations and corruption, a probe that U.S. Attorney Andre Birotte described last year as "ongoing and wide-ranging."
The other six indicted on the Anthony Brown matter will be tried together. They are deputies Mickey Manzo and Gerard Smith, sergeants Scott Craig and Maricella Long and lieutenants Greg Thompson and Stephen Leavins.
Sexton's trial is interesting for a number of reasons.
For one thing, his case alone has been severed from the rest into a separate trial, because he revealed details of the LASD's actions regarding Anthony Brown under oath when he appeared before a grand jury, revelations that could implicate some of the other defendants—and Sexton himself.
According to sources close to his defense, Sexton did so (rather than invoke the protection of the 5th Amendment), because he had agreed early on to cooperate with federal investigators and was told—according to his attorneys—that he was not a target of the FBI's investigation.
---
Sexton's trial also will be the first real look into the thinking behind a case that has grown increasingly perplexing due to the fact that, according to LASD supervisors, present and retired, it is all but impossible that the orders to engage in the kind of acts with which the seven Anthony Brown indictees are charged originated with any one of the seven, including the two lieutenants, Thompson and Leavins.
In fact, in a motion filed in March, deputies Manzo and Smith stated categorically that their actions in dealing with Brown were "duly authorized and supervised by LASD Sheriff Leroy D. Baca, Undersheriff Paul Tanaka, and numerous other high ranking Sheriff's Department officials." (One of the other high ranking officials named was Captain Tom Carey, at the time a supervisor in the LASD's internal criminal investigative unit, known as ICIB, for which Leavins then worked.)
Yet, as the motion noted, none of the LASD higher-ups have been charged with any crime. Whereas Sexton and the other six could face ten to fifteen years in a federal prison.
So, do the feds intend to move higher up in the LASD hierarchy with the Anthony Brown conspiracy, as was originally assumed they would do? Or will they call a halt with the seven underlings now indicted? If the latter is true, what is behind the decision to stop short?
Perhaps Sexton's trial will provide some clues.
The prosecution is expected to present evidence that, at Lt. Greg Thompson's request, Sexton, who had expertise with computers, came up with a way to make Anthony Brown appear to vanish from the LASD database (using false names and altered personal data), thus hiding him digitally from any FBI attempts to find him. (For details and backstory see this and this.) Sexton is also accused of being one of those who guarded Brown when he was hidden, and of knowing that federal agents were to be denied access to the informant, should they show up.
Sexton's defense is expected to maintain, among other things, that Sexton—-26 at the time—was following orders from his supervisors that he believed to be lawful, that they were orders he furthermore was told were given at the direction and with the knowledge of then Sheriff Baca and former undersheriff Paul Tanaka, who is now running for Los Angeles County Sheriff.
The defense is also expected to present evidence of Sexton's reported early and extensive cooperation with the feds in the belief that the information he provided to the FBI would not be used to form a case against him.
We will keep you posted as Sexton's case unfolds.