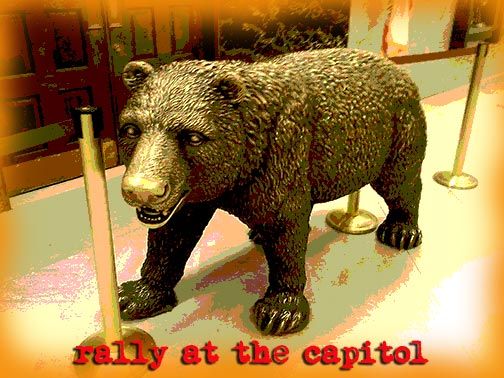 STUDENTS, PARENTS CALL FOR END TO HARSH SCHOOL DISCIPLINE
Kids and parents from across California are traveling as part of the Alliance for Boys and Men of Color to rally at the capitol Thursday, urging lawmakers and the Board of Education to dismantle the school-to-prison pipeline. State Assemblymembers Lorena Gonzalez of San Diego, Rob Bonta of Oakland, and Reggie Jones-Sawyer of Los Angeles will also be taking part in the rally. (Bonta and Jones-Sawyer co-chair the Select Committee on the Status of Boys and Men of Color.)
During the rally, students and their parents will talk about the importance of reducing the use of suspensions in California schools, particularly suspensions for actions considered "willful defiance." Participants will also call for the savings from Proposition 47 to be fully represented in the state budget and allocated to mental health and rehabilitation, truancy and dropout prevention efforts, and victims services.
(Governor Jerry Brown's budget undercounts the dollar amount Proposition 47 is saving the state by about $100 million, and wrongly puts the savings back into the prison system, according to California's non-partisan Legislative Analyst's Office.)
The group will urge lawmakers not to use the funds for school police forces.
"Nearly 70 percent of people in federal prison do not have high school diplomas. At least 44 percent of California inmates do not have high school diplomas," said Luis Sanchez, Alliance for Boys and Men of Color, Education Workgroup Chairman. "It is imperative that we as a public invest in effective and pro-active programs and strategies that will keep our young people in school."