by Dave Nyczepir
Eight counties are implementing two-year plans for jail reform that will end their misuse and overuse, and thereby overincarceration, as part of the MacArthur Foundation Safety and Justice Challenge.
Ada County, Idaho; Cook County, Illinois; Los Angeles County, California; Mecklenburg County, North Carolina; Multnomah County, Oregon; Palm Beach County, Florida; Pennington County, South Dakota; and Shelby County, Tennessee will receive grants ranging from $350,000 to $2 million to improve their criminal justice systems.
Jails see nearly 12 million admissions annually, 20 times the number of prison admissions, and about 70 percent of sentenced offenders and pretrial detainees are incarcerated for nonviolent traffic, property and drug offenses.
"The majority of people in jail are being held pretrial, even though they're innocent until proven guilty," Laurie Garduque, the foundation's director of justice reform, told Route Fifty by phone.
About 70 percent of inmates in fact.
Challenge participants are looking to boost the effective and efficient use of taxpayer dollars to end jails' use as warehouses for the mentally ill, low-income and people of color. Blacks and Latinos make up 51 percent of the U.S. jail population, despite comprising only about 30 percent of the national population.
Initially, the foundation selected 20 out of 191 challenge applicants to map out their criminal justice systems and provide them with reform targets. Eleven were selected to advance, but the other nine have been offered a chance to refine their strategies.
A number have appointed community advisory boards, working groups or community coordinators to engage the public, like Palm Beach County's Criminal Justice Commission, which includes state legislators and set up a working group specifically for racial and ethnic disparities. Charleston County established an application process for a new Criminal Justice Coordinating Council and then put some of those members on a policymaking committee.
Multnomah County held a town hall on criminal justice reform, which Garduque called a "good first step."
"Many of the jurisdictions want to reduce reliance on money bail and make decisions about who should be held pretrial," she said.
Others are also working to divert people with mental health and substance abuse issues, reflecting a growing concern inmates "churn through the jails," Garduque said.
Cook County and Palm Beach County are setting up triage centers and screening incoming inmates to filter them into helpful programs and services.
"There will be occasions when you don't quite get it right," Garduque said, referring to re-offenses. "These are not failsafe solutions."
But she hopes leaders remain committed to reform and inspire others to rethink their own justice systems and collaborate with stakeholders.
The biggest problem many jurisdictions face is lacking the infrastructure to look at the data and understand where and why problems arise.
"This is a public system," Garduque said. "And it should be held publicly accountable."
---
This story was originally published in Route Fifty, a digital news publication that connects the people and ideas advancing state, county and municipal government across the United States.
Dave Nyczepir is a News Editor at Government Executive's Route Fifty and is based in Washington, D.C.
---
More on the Safety and Justice Challenge….
---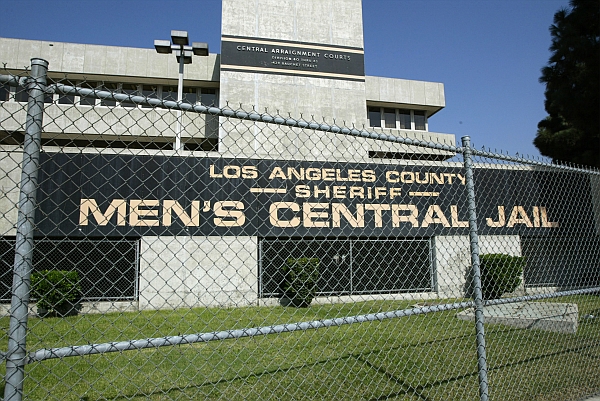 'WE'VE GOT A PROBLEM TO FIX" —LOS ANGELES COUNTY SHERIFF'S DEPARTMENT AIMS TO EXPAND "NON-JAIL OPTIONS FOR LOWER RISK OFFENDERS"
by Celeste Fremon
For those unfamiliar with the MacArthur Foundation's Safety and Justice Challenge, it is a $100 million national initiative that the MacArthur people are betting can help reduce over-incarceration by changing the way America thinks about and uses jails.
The Challenge's method is to provide support to local leaders—both through guidance and funding—who are willing to tackle what the MacArthur people see as the fundamental driver of over-incarceration in America: "the misuse and overuse of jails."
In 2015, when the Challenge began, Los Angeles applied to be selected for the funding and mentoring that the challenge provides, and they made it through the first round selection of 20 jurisdictions.
In April 2016, however, it came to round two, and the 20 were reduced to ten, each of which would receive between $500,000 and $2 million annually to implement their respective plans for reform.
Yet, MacArthur didn't go away. Instead they continued to encourage and mentor their lagging children.
Now, a year and a half later, MacArthur has tapped eight more municipalities to be given expert help and grants. This time Los Angeles was selected, with the LA Sheriff's department acting as lead agency for LA's endeavor.
Here's what the Safety and Justice people wrote about why LA had been selected:
"To build on past efforts, Los Angeles County was awarded $350,000 from the Safety and Justice Challenge in 2017 to implement strategies that address the main drivers of the local jail population.
"The county plans to implement strategies aimed at expanding non-jail options for lower-risk offenders and meeting the needs of those who cycle between medical and/or mental health facilities and custody environments, with a focus on the homeless population.
This will include selecting and developing a validated risk assessment tool for release evaluation of pretrial defendants and expanding the collaborative Mental Evaluation Teams (MET) which divert mentally ill individuals to community treatment programs. Additionally, Los Angeles County has partnered with the Los Angeles City Attorney's Office through the City Attorney's criminal justice reform-based Neighborhood Justice Program (NJP). NJP diverts certain offenders away from the criminal justice system through restorative justice approaches to reduce over incarceration and impact recidivism rates."
LA's actual proposal sounds ambitious and promising. But will the necessary players really follow through to the degree that is needed?
The MacArthur people seem relentlessly upbeat about the prospect, and maybe the Can Do It/Failure Is Not an Option attitude will turn out to be catching.
"Network members are already yielding promising initial results toward safely reducing jail populations, and expanding alternatives to incarceration," they wrote of their new selections, "and by 2019, the cities, counties, and states supported by the Challenge aim to reduce their local jail populations by 18 to 30 percent."
May it be so.
In any case….stay tuned.