At 6:30 p.m. on Thursday October 8, an important debate took place between two term Los Angeles District Attorney Jackie Lacey, the first woman and first African-American to hold the office, and challenger former San Francisco DA, longtime cop, and nationally known progressive justice reformer, George Gascón.
Theirs is a match up that has produced one of the most closely watched local races in the nation.
If you don't know whom you're voting for in the DA race, or even if you do, we suggest you watch Thursday's virtual debate, sponsored by the LA Times & KPCC radio, if you didn't already.
The debate was moderated by Frank Stoltze, KPCC/LAist Public Safety Correspondent, and James Queally, L.A. Times Criminal Justice Reporter, both of whom were excellent and extremely well-informed interrogators who took no sides, and neither did they take prisoners.
Yet, Stolze and Queally's depth of knowledge and command of facts, allowed them to push both candidates hard, and fairly.
So, if you didn't watch the debate in real time, watch it now.  You will come away feeling more in command of the facts yourself, and thus more able to make informed choices.
And, in case you want more after watching Thursday's event,  there are two other debates have already taken place this month. And, happily,  both are  archived online.
The first of the earlier debates took place on Saturday Oct 3, and was sponsored by the Pat Brown Institute for Public Affairs at Cal State LA, the League of Women Voters of Los Angeles City & County, and Univision.
It was moderated by ABC 7's Marc Brown, who was joined by Eyewitness News reporter Adrienne Alpert, and Univision's KMEX-Los Angeles anchor Leon Krauze.
ABC7 has archived the debate here.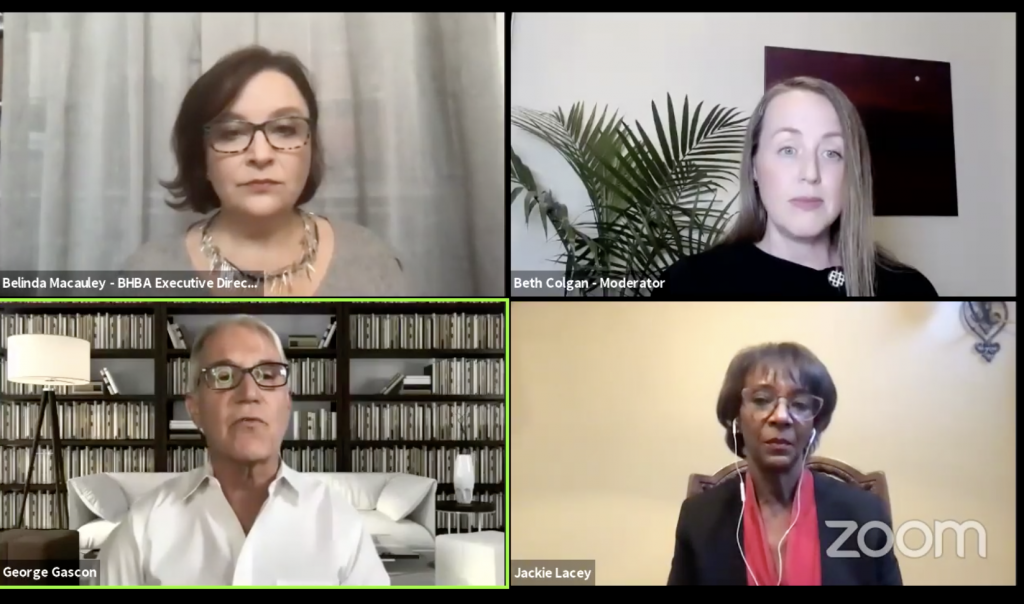 Debate number two, which took place on October 6, was hosted by the Beverly Hills Bar Association (BHBA).
The BHBA event, which was co-sponsored by a long list of local lawyers' associations,  featured attorney/moderators UCLA law professor, Beth Colgan, and Adam Siegler, president of the Beverly Hills Bar Association.
The fact that this debate was a case of lawyers asking questions of lawyers, gave it a different flavor, which is worth your time to check out.
You can watch that ZOOM conversation here.
Which brings us back to Thursday's debate, sponsored by the Los Angeles Times, and 89.3 KPCC.
If you watch no other LA DA debate, we recommend you tune into this one since, as we mentioned above, KPCC's Frank Stoltze and the LAT's James Queally are more than up to the task of asking insightful, fact-driven, probing questions.
In any case, click here, and enjoy.
But watch one of the debates.
And then vote.
Democracy is a participatory sport.