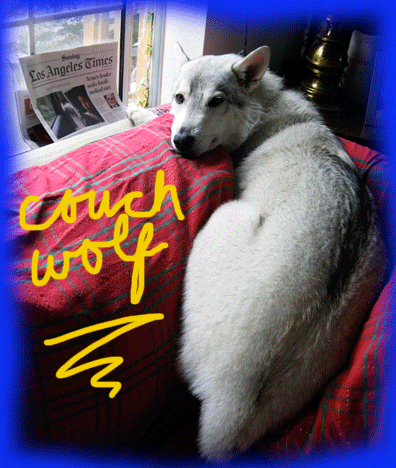 SYSTEM OVERLOAD: THE SORRY STATE OF PUBLIC DEFENSE
Wednesday the Justice Police Institute released a report on the alarmingly under-resourced state of public defense offices across the nation. Here's how it begins:
The 6th Amendment holds that people charged with a crime have a right to counsel, yet for many people who cannot afford private attorneys, there is a chasm between a "right to counsel" and a right to quality representation in judicial proceedings. Public defense systems serve millions of people in the United States every year.1 Yet many systems across the country have been in a state of "chronic crisis" for decades. The defender systems that people must rely on are too often completely overwhelmed; many defenders simply have too many cases, too little time and too few resources to provide quality or even adequate legal representation….
Read the full report here.
---
APPEALS COURT UPHOLDS SCHOOL DISCIPLINE OF A STUDENT WHO BULLIED A CLASSMATE ONLINE.
On Wednesday, the 4th Circuit Court of Appeals said that school officials had the right to discipline a student who created a creepy Facebook page about another student. Ed Week has the story
Here are some clips:
"Such harassment and bullying is inappropriate and hurtful and ... it must be taken seriously by school administrators in order to preserve an appropriate pedagogical environment," said the unanimous opinion by a three-judge panel of the U.S. Court of Appeals for the 4th Circuit, in Richmond, Va……

The 4th Circuit case involves Kara Kowalski, who was disciplined for creating a MySpace page targeting another student at Musselman High School in Berkeley County, W.Va.

According to court papers, Kowalski in 2005 created a page called "Students Against Sluts Herpes" and invited other MySpace participants from her school to join it. About two dozen Musselman High students joined the group, including one who accepted his invitation on a school computer. That male posted photos of the female student who was the target of ridicule by the group. One photo was altered to show the female student with red dots on her face, to suggest that she had herpes. The participants posted comments such as "lol [laughing out loud]" or "haha screw her."

The parents of the targeted girl complained to school officials, who disciplined Kowalski. (It isn't clear whether officials disciplined the male student who posted the photos of the ridiculed girl, or any other students who joined the MySpace group.) But school officials concluded that Kowalski had created a "hate" Web site in violation of school policies against harassment, bullying, and intimidation.She was suspended from school for five days and given a "social suspension" of 90 days, meaning she was barred from certain school activities, including the cheerleading squad.
---
ONE MORE ARTICLE ON THE FAILED DRUG WAR
This one's from the Houston Chron. Here are some opening cllips:
Here's the opening:
But for its problematic pedigree, Mexico's marijuanaa might be hailed as a marketing miracle.

The much-maligned weed has suffered decades of punishment — burned, poisoned, ripped from the earth by its roots. Customers have been jailed, suppliers battered by literally cutthroat competition. Better products from Colombia, California and countless suburban back-rooms have somewhat eroded its popularity. Governments refuse to make it honest.

Yet, this pot has persevered. Production grows, quality improves and exports northward hum along. Despite decades of U.S. officials' efforts against it, Mexican marijuana remains widely available, frequently used and commonly disregarded as a danger.

"They are never going to stop it," said Dan Webb, a recently retired anti-narcotics lieutenant with the Texas Department of Public Safety, who now teaches drug enforcement at Sam Houston State University.

"It is just like Prohibition," Webb said, comparing Mexico's cannabis trade to the boom in liquor smuggling after the U.S. government outlawed alcohol sales decades ago. "As long as there is a demand, somebody is going to come up with a supply."

Then again, there's that dark legacy. Marijuana sales to American consumers largely finance the gangster warfare that's killed upwards of 40,000 Mexicans in less than five years….
---
THE NEW YORKER'S SASHA FRERE-JONES CONSIDERS AMY WINEHOUSE—IN 2008
It's interesting—and saddening— to read this meditation on Winehouse written three years ago.
---