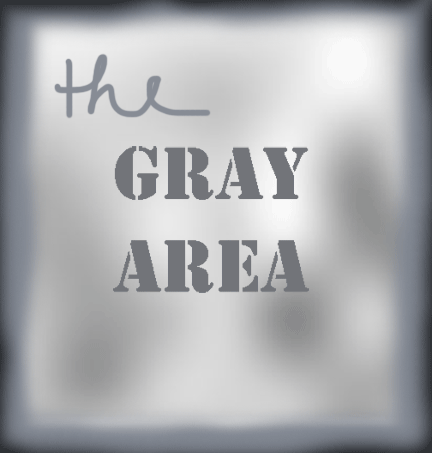 THE UNDERSHERIFF & THE GRAY

Other law enforcement officers weigh in, plus an internal LASD document puts the undersheriff's "work in the gray" speeches into a troubling context

By Matt Fleischer

---

---

Two weeks ago, at the most recent Jails Commission hearing, Los Angeles Sheriff's Department Captain Pat Maxwell, who heads LASD's Norwalk Station, testified about a disturbing meeting he had with LASD Undersheriff Paul Tanaka. The year was 2009, and Tanaka came to Norwalk to hold a meeting with the station's supervisors. According to Maxwell, Tanaka, who was then an assistant sheriff, was quite blunt about what Norwalk's supervisors were doing wrong. "He was talking to my sergeants, lieutenants and he said, 'You need to let deputies do their job out there, they have a tough job. You need to allow the deputies to work in the gray area."

Pressed by commission members to define "gray area," Maxwell initially demurred. "Well, that's the problem with the gray area, there's a lot of different interpretations."

When compounded with Tanaka's repeated statements—to Maxwell and others—about his dislike for robust internal affairs investigations, the captain eventually revealed that he believed there was little doubt about Tanaka's meaning: "To me, working in the gray area is outside of policy and outside the law."

Maxwell is not the only LASD employee to arrive at this interpretation. His sentiment echoes our earlier reporting on Tanaka's apparent infatuation with "the gray."

"If we know there are drugs in a house, but we don't have a warrant," one supervisor who worked under Tanaka told us, "'working the gray' would mean manufacturing a reason to search the house. We could say we were responding to a complaint of a domestic disturbance, or that we personally heard a disturbance. Whatever it takes to get inside that house and get the job done."

This past Tuesday, Tanaka penned a department-wide memo, which quickly found its way to WitnessLA and to the LA Times. In the memo, the undersheriff attempted to rebut that notion that his repeated work the gray area speeches promoted a borderline-straddling or extralegal style of law enforcement:

"I've come to learn in recent months that the term 'grey area' can be easily misinterpreted by those that choose to do so. Some would like to believe that the grey area is the area between right and wrong, that it characterizes certain police misconduct as acceptable, and that the end justifies the means.

"I'm writing this message to ensure that there is no misunderstanding — that when it comes to right or wrong, there is NO grey area. The discretionary authority given to us as law enforcement officers brings with it tremendous responsibility. It requires us to be knowledgeable of all applicable laws, rules, policies and protocols and to enforce them in a manner that is fair, impartial and compassionate. Being a peace officer necessitates that you maintain an unwavering sense of right and wrong. Cross this line and you violate our Department's Core Values, dishonor the badge, let down your fellow deputies, bring shame to yourself and embarrass your family."

---

A SURVEY OF GRAY

The idea that Tanaka has been making the rounds to some of the most active stations in the department, calling closed door meetings in which he insisted deputies focus their efforts on exercising proper discretion when giving speeding tickets and the like, stretches the limits of plausibility. But to get a better idea of how the concept is viewed by other policing agencies, I called around to a variety of law enforcement departments in California and elsewhere in the country to get their take on "working in the gray."

"Like a lot of idioms, it can be used in ways other than its accepted sense," Riverside Police Chief and 33-year LAPD vet Sergio Diaz told me. "It's a phrase about ethical ambiguity that is in itself very ambiguous."

But Diaz and nearly all the law enforcement officials I spoke with made the distinction between a law enforcement officer's discretion and the "gray area" of the law.

"I can't imagine describing the gray area as discretion," Diaz said.

El Paso Police Department training officer Allen Edington went even further. "There's no such thing as a gray area," he said. "There's the law and that's it. We address that right out of the gate [in training].

Edington, like Diaz, quickly drew a sharp line between an officer's discretion and working in the ambiguous gray.

"There is a realm of officer discretion. The soccer mom speeding to get to her boy in the hospital who had an accident: do you give her a citation or let her go? We set boundaries on what we're willing to accept on officer discretion."

What if a recruit were to bring up the gray areas of law enforcement during training?

"We would shut that down in a heartbeat," Edington said.

San Diego Sheriff's Department spokesperson Jan Caldwell was equally dismissive of the notion of "gray" policing. "In all my time at the Sheriff's Department and 32 years in the FBI before that, I have never heard the term used. Nor have I heard that term used by any law enforcement agency in the San Diego area."

Of course, "gray area" is a universal term that occasionally gets bandied about in casual conversation. As it relates to law enforcement, Caldwell says those instances call for intensive collective circumspection.

"I think if a deputy or anyone comes to us and says there's a 'gray area,' we would sit down and talk about that. We would weigh very carefully how the letter of the law applies to that situation."

The bottom line, she says, "There is no gray area. Our mission is to enforce the law and the law is pretty specific. We have a mission statement and one of our points is, 'we do the right thing, even when no one is looking.'"

Diaz, however, disagrees with the notion that there isn't a legitimate place for a very circumscribed kind of ambiguity in law enforcement. "To say there's no gray area is a totalitarian point of view."

That said, he added, without very explicit guidance in the parameters of the gray area, its scope can easily be misconstrued, and abused.

"You have to know how that particular person used it," Diaz says. "What I'm concerned about the phrase could be used as the verbal equivalent of a wink and a nod. It's gray as long as you don't get caught."

Deputy Tom Peine, public information officer of the Pima County Sheriff's Department in Arizona, was reluctant to even comment on working in the gray, given a lack of universal clarity on the term.

"We don't have such a definition here. There is no such thing as an official or an unofficial encouragement of the gray area in our department. We're trying to do our job well and do it right. This department takes great pains to protect rights, not violate them. The courts look at this stuff under a magnifying glass, and rightfully so."

Peine did acknowledge that working in the gray is an inevitability in law enforcement. "It's not that I don't understand what you're talking about. There are situations where you don't have a black or a white."

However, these situations are far from ideal. "Those are tough places to be in. Those situations can arise, but you don't necessarily want to be in them."

Sgt. Ray Kelly of the Alameda County Sheriff's Department echoes Peine's sentiment. "I've heard that term. It's used in a lot of different professions. To me, it means sometimes there may not be a policy, procedure or law that governs a certain situation. But, when you're dealing with a situation like that, you need to use moral and ethical decision-making."

In other words, working in the gray is an inevitable, ethically perilous part of any law officer's job. But is it something to be pursued?

"I wouldn't encourage it as a rule," says Kelly. "If you train your people right, the gray area should be very small, the black and white should be large. I certainly wouldn't try to exploit the gray area. Search and seizure or use of force, you better be careful. You need solid foundation."

Diaz agrees that application of ethical "gray" policing is extremely limited in scope. "There is no gray area when it comes to force," he says. "A police supervisor speaking to subordinates on an issue as critical as force, you have to go to great pains not to be ambiguous and to be understood."

---

GRAY IN CONTEXT

This brings us to why, according to LASD sources we spoke with, Tanaka's speeches about the virtues of "gray" policework have been so troubling: As we reported in Part 4 of our Dangerous Jails series, these speeches to station deputies did not occur in a vacuum.

During Maxwell's testimony to the Jails Commission, the commissioners were given a June 30, 2007 letter from LASD Captain Steve Roller. According the memo, on June 28, 2007, Paul Tanaka paid a visit to Century Station in Lynwood, where Roller was then captain. Once there, he called a meeting in which he insisted that "officers should function right on the edge of the line." Roller wrote that Tanaka also told the gathered deputies that he "didn't like Internal Affairs Bureau and the way they worked," and that he personally planned to investigate whichever captain in the department "were putting the most cases on deputies."

What the Roller memo didn't mention was that, at the time of Tanaka's speech, Century was struggling with violence stemming from a tattooed and problematic deputy clique called "The Regulators."

WitnessLA has obtained the minutes of a June 23, 2007 meeting attended by Commander Willie Miller, Commander James Lopez, Commander Eric Smith, Roller, three lieutenants and the Office of Independent Review's Mike Gennaco. That timeframe places the meeting exactly one week before Roller's memo was published and five days before Tanaka's "edge of the line" speech was delivered at Century station.

The meeting dealt explicitly the with growing influence of the Regulators clique, its similarity to its predecessor, the Vikings, and how the supervisors might nip in the bud the actions of the deputy posse before its members got out of control.

The attendees of the meeting estimated that Regulators membership could be as high as 63 in Century station, and that its members were becoming increasingly fearless about showing off their affiliation in the group—in the form of tattoos and motorcycle decals. More seriously, the attendees addressed uninvestigated accusations that Regulator members had taken control over the scheduling of lucrative overtime shifts at Century, that members may be strong-arming "donations" for Regulator-sanctioned purposes out of fellow deputies, and that some members may have perpetrated sexual coercion against at least one female trainee.

Roller also expressed a concern that members of the Regulators were given preferential treatment by department executives in a way that undermined meaningful supervision. "There are a whole lot of folks connected throughout this Department that are willing to help these [Regulators]. And make sure that their landings are all very soft, or that they are all taken care of."

The June 2007 meeting concluded with Commander Miller insisting the group reconvene for a "management conference to talk about sub-cultures and cultures of the stations and how they can undermine the management."

Five days later, Tanaka visited Century and essentially told Roller and his supervisors to "back off," prompting the memo given to the commission. Then, weeks after Roller sent his memo critical of Tanaka, he was transferred without his knowledge or consent from his captainship at Century, while out of town on an Alaskan cruise.

We don't know whether or not Tanaka knew the details of the June 23 meeting, or whether Tanaka was the one who had Roller transferred—although LASD sources with inside knowledge of the situation suggest that he did and he was. Yet, it is fair to say that there is a long list of occurrences and credible personal accounts that, taken as a whole, suggest the undersheriff's recent memo regarding the "gray area" is disingenuous at best. Even if Tanaka's memo is genuine, his repeated insistence upon ambiguously instructing deputies to "work the gray," without adequate clarification, demonstrated a supervisory negligence seemingly unthinkable for the operational head of the largest sheriff's department in the nation.
---
Graphic by WitnessLA