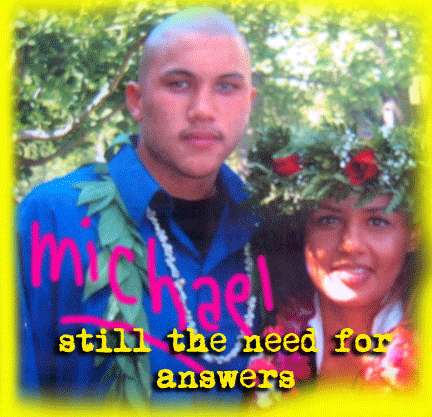 On the night of September 17, 2003, Michael Domaloan, 21, and Felix Quiroz, 23, were shot outside a club named Bub Blars that was located nearby to Cal State Northridge. Both Michael and Felix died of their wounds in the early hours of September 18, ten years ago today.
Although the shooting took place in front of more than a dozen witnesses, no one was ever tried in criminal court for the deaths of Michael and Felix.
The reasons why are complicated and heartbreaking.
WitnessLA began to tell the story some years ago.
Then we got sidetracked by the many other stories that are also important—things like corruption in the Los Angeles Sheriff's Department, the ongoing saga at juvenile probation both in LA and elsewhere in the state, the many-layered issue of California's prison realignment, the cost to kids of zero tolerance policies…and more.
Yet, the story of the shooting of Michael Domaloan and Felix Quiroz, and its troubling legal aftermath, still continues to haunt us.
It is because of our commitment to telling this crucial story and others like it—however long it takes—that WitnessLA exists.
We plan to make our way back to finishing our work on Michael and Felix's case in early 2014.
So, for those who still wait for answers, don't give up. We haven't.
In the meantime, here are the links to Part 1 and Part 2 of The Shooting.