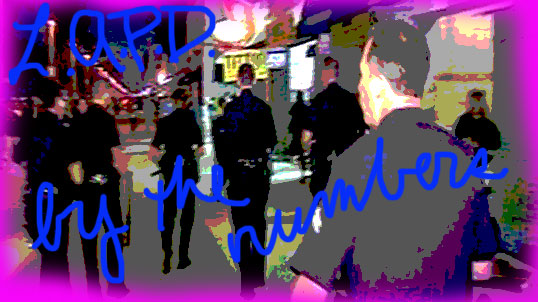 On Tuesday night, a tactical alert was called for both the Central and South Bureaus of the LAPD. It lasted for a little over an hour—from 7:45 pm until 9 pm.
A tactical alert in and of itself isn't terribly unusual at all.
Generally speaking, one is called whenever a whole lot of police are needed in an area or areas—if there is, say, a crowd forming unexpectedly at a demonstration. Or if some kind of large police action is suddenly needed for any reason.
For example, most recently, a tac alert was called after the LAUSD officer was shot last week outside El Camino High School.
It means that those officers due to go off duty have to stay on until the tactical alert has been called off. It also usually means that only the high priority radio calls are answered.
What made Tuesday's tactical alert different was that it was called "due to the radio call load." In other words, there were a lot of 911 calls within a given period and not enough uniformed police on the streets to handle them.
This is unusual according to the officers I spoke with when I asked around.
"Maybe I've just missed it, but I've never seen that reason used before," said one watch commander from South Bureau.
So here's the question: Does this tactical alert suggest that, due to budget cuts, LAPD officers are stretched too thin on some nights in some areas of town and thus we may see more of these tactical alerts based sheerly around the numbers?
OH AND ABOUT THE SHUTTING OF THOSE CITY ATTORNEY BRANCHES THIS WEEK
Two people I spoke with said they thought the radio traffic tac alert provided one more illustration of why it was a lousy idea for City Attorney Carmen Trutanich to shut down his branch offices, thus forcing LAPD deputies in the valley and in the harbor area to waste critical time driving downtown every time they need to file a case with the CA's office.
Their point was: if we don't have enough police on the street some nights as it is, suddenly making piles of cops do unnecessary driving across town would seem to be a less than workable plan from a cost/benefit perspective.
---
UPDATE: Dennis Romero at the LA Weekly, picked up the ball I tossed out with this post Tuesday morning and ran it still further down the field. Go and read what he has to say.