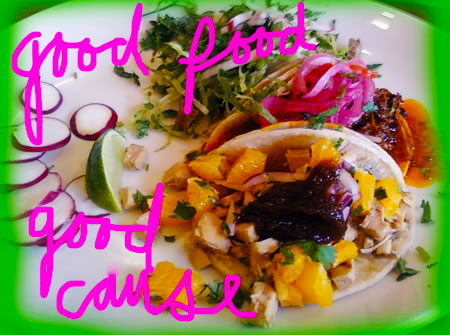 LIFE IN PRISON: THE COST OF PUNISHMENT
This excellent series from San Diego County's KPBS explores the very high fiscal cost of California's "tough on crime" legislation by giving a look inside three state prisons, including the California Medical Facility, the place that houses the oldest and sickest inmates in the state.
---

HOMEGIRL CAFE PARTNERS FOR CHANCE AT CONCESSION AT LAX
Homegirl Cafe, the restaurant and catering business operated by Homeboy Industries has partnered with pro airport concessionaire Areas USA, to put in a bid to open a Homegirl Cafe outlet at LAX. (How cool would that be?!)
By the way, if you've still never been to Homegirl Cafe at Alameda and Bruno Streets, near Union Station—well, you're missing out, I'm telling you. T
---
THE CONSTITUTIONALITY OF JESSICA'S LAW IS QUESTIONED
This is one of those damned if you do, damned if you don't dilemmas in which we hope that the California Supreme Court can find a wise way to adequately served the needs of the equal protection clause—and public safety.
---
BALTIMORE MAKES IMMIGRATION COURT MORE HUMANE FOR KIDS
In Thursday's Baltimore Sun, Wendy Young, who is the executive director of KIND (Kids in Need of Help), writes:
"….More than 8,000 children who come to the U.S. alone each year and end up in immigration proceedings. More than half do not have a lawyer. In immigration court, defendants are not appointed a public defender, even if they are children; they must find a lawyer themselves or face the judge and the government attorney alone. Children who come to the U.S. without a parent or guardian are often fleeing a desperate situation. Some are trying to escape severe abuse or persecution; others have been abandoned by their parents and are trying to find a way to survive…."
As a consequence, Baltimore has created a "children's dockit" to try to treat the kids in who come through its immigration court—like kids.
When I contacted her, Young told me that LA has a similar children's docket for kids who are already detained in immigration cases, but she says, "children who have been released from federal custody are mixed in with adults."

Well, half is better than none at all.