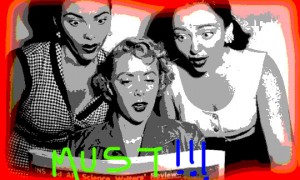 HUNDREDS OF CALIFORNIA PROSECUTORS COMMITTED MISCONDUCT WITH NO SANCTIONS ACCORDING TO NEW REPORT
On Monday the Northern California Innocence Project and The Santa Clara University School of Law released the most comprehensive statewide study ever undertaken on the misconduct of public prosecutors in state and federal courts—and the news is not good.
The report is called Preventable Error: A Report on Prosecutorial Misconduct in California 1997-2009.
The LA Times' Jack Leonard has more:
Hundreds of prosecutors in California — including many in Los Angeles County — have committed misconduct with near impunity as authorities failed to either report or discipline them, according to a report released Monday.

The misconduct ranged from asking witnesses improper questions during trial to failing to turn over evidence that could help a defendant and presenting false evidence in court, according to the report, which was issued by an innocence project at the Santa Clara University School of Law.

The researchers discovered 707 cases in which state and federal courts and appellate courts found prosecutorial misconduct in opinions issued between 1997 and 2009. Of those, 67 prosecutors committed misconduct in more than one case, including three who committed misconduct four times and two who did so five times.
---
ANOTHER LA COUNTY JAIL SUICIDE
The LA Times Robert Lopez reports:
Sheriff's investigators were responding Monday night to Men's Central Jail, where an inmate died in an apparent suicide, authorities said.

The inmate was pronounced dead at the downtown Los Angeles jail shortly after 8 p.m., the Los Angeles County Sheriff's Department said. His name and age were not released.
More as we know it.
---
HOW TO SURVIVE IN PRISON (ADVICE FROM THOSE WHO REALLY KNOW
Chris Jacobson, who runs an online guide to criminal justice degree programs, also has a blog on the site on which he posts all manner of unlikely and intriguing criminal justice-related articles.
His most recent is a compilation of advice from 20 blogs, books and articles by insiders who give advice about how to survive—and possibly thrive—in lock-up.
(Even if you and yours are not planning to be guests of the state in the near future, the list is interesting to peruse.)
---