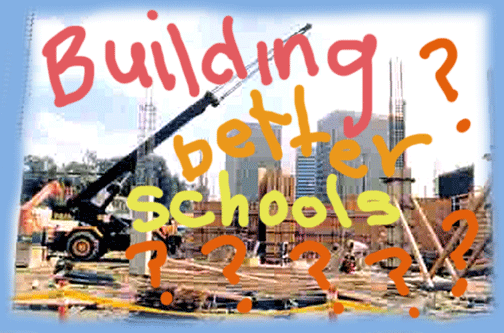 Okay, we've got the mayor and his possible school cluster takeover and transformation. And we have Steve Barr/ Green Dot and the possible takeover and charter conversion of Locke High School. And certainly we have LAUSD itself with its purported Small Learning Communities transformation plan (or whatever their latest we're-saving-the-schools-honest-we-are! plan is).
And late last week, a new would be school transformer: The L.A, teachers union has announced it too has a potentially-revolutionary new education model it would like to try out if LAUSD will just give it a school to convert.
And the model is…. (DRUM ROLL PLEASE)… Small autonomous schools! With those schools having local control over budgets, hiring and curriculum! And….more parental involvement…!!!!
Stop me if this is sounding familiar.
In other words, it's the Green Dot model—or very nearly so. But without Green Dot.
(sigh.)
UTLA's president, A.J. Duffy, proposes trying this out on the Woodland Hills Academy in the West Valley, which used to be Parkman Middle School.

It seems that rumors have been going around that about a dozen valley schools are looking into become charters, Taft included.
Clearly the union is feeling pressure to do SOMETHING.
Nothing wrong with that exactly. On the other hand, it might be nice if, instead of this four way tug-of-war, all the would be transformers could…you know…COOPERATE.
Clearly, that would be asking too much.
The Daily News' Naush Boghossian has the rest of the story.