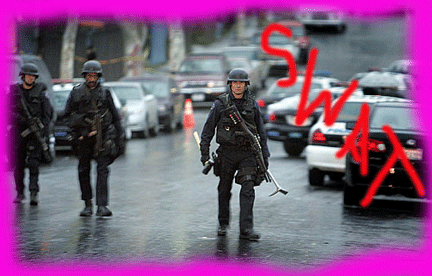 On Wednesday of this week I had lunch with the head of the LAPD's Central Bureau, Deputy Chief Sergio Diaz. He was unusually pressed for time, he said, because one of the divisions under his command, the usually-not-hideously-violence prone Northeast Division, was having an unusual spike in violence—eight homicides since the beginning of the year, the second highest rate in the city.

Diaz was unsure of the reason. Several of the murders were flukes, he said. For instance, on New Year's Day two separate guys went to visit two separate loved ones at two separate graves at Forest Lawn. For some reason, one approached the other. Words were exchanged, and one guy pulled a gun and calmly blew the other one's head off.

Then there was another crazy situation involving a robbery gone bad.
And, then, he said, the gang known as the Avenues was acting up.
When Chief Diaz left me, he went straight to a strategy meeting to talk about how to put a lid on the Avenues trouble and anything else that might be bubbling up, causing the spike. Better to move now, he said, before things got out of hand.

That was Wednesday. On Thursday afternoon, I was at USC getting read to begin class when one of my journalism students got a cell phone call from his friend, another J-school kid, who said there'd just been a shootout involving SWAT. No cops were hurt, but there was an OIS—an officer involved shooting.
I had a bad feeling. The student and I turned to the bank of computers that ring the classroom, punched up the local wire service….and found the first bit of news on the story:

The lid Sergio Diaz had hoped to put in place had not come fast enough. All hell had broken lose in Northeast division.

The LA Times has a full account in this morning's paper. Here's how it begins:

A drive-by attack followed by a wild shootout between gang members and police shut down dozens of blocks of Northeast Los Angeles for nearly six hours Thursday afternoon, stranding thousands of residents, keeping students locked in their classrooms and leaving two people dead.

Veteran L.A. Police Department officials described the bizarre midday shootings — and the widespread disruption they caused — as highly unusual even in an area known for gang activity. It left the neighborhood littered with shell casings and its residents fearful.

Police blamed the incident on the notorious Avenues gang….
You can find the rest here.