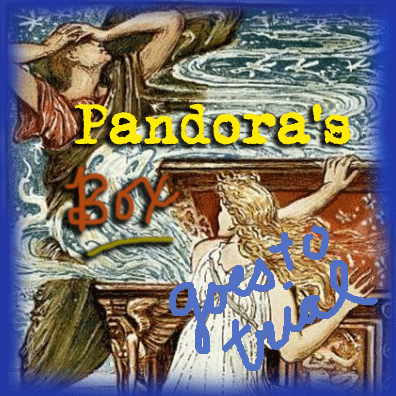 Among the biggest revelations of Thursday, the third day of trial for LA County sheriff's deputy James Sexton, was a document showing that former sheriff Lee Baca personally approved of the extensive and costly overtime required to pull off the elaborate scheme of hiding FBI informant Anthony Brown from his federal handlers.
Baca's name was one of three approvals necessary for the overtime—two to pre-approve, one to sign off that the work had been completed.
The other pre-approval name was Lt. Greg Thompson, then Sexton's direct supervisor, now retired and, along with Sexton, one of seven charged with obstruction of justice for their respective parts in the Anthony Brown affair.
The significance of Baca's name on the overtime docs was not, of course, the approval of the overtime itself, but as an indication that Baca was in a position of some kind of oversight.
---
CONCERNED ABOUT THREATS TO THE DEFENDANT, FBI GIVES SEXTON A CELL PHONE
It was yet another day when indicted defendant James Sexton's name was barely mentioned during the prosecution's questioning of its various witnesses.
But when Sexton's name finally did come up it was in a surprising context.
According to FBI special agent Leah Marx, when the FBI set up the first meeting with Sexton that would result in 37 different contacts by phone and in person, he had been already been talking for a while to another LA special agent named Patrick Hampel, whom he considered a friend.
Marx said she passed a message to Sexton through Hampel, that "there were credible threats against him and his life might be in danger."
We are genuinely concerned for your safety. That's all, bro. Please don't think this was ever about the case, more like she found out some stuff that makes her think you are in jeopardy. She's a good person and so is Dalton [her partner]. I've drank, played vball, hung out with both of them, and I trust them like I trust you. They know we are friends and are trying to do the right thing by me; ie warning my friend who may need some help…
(WitnessLA reported more on the email from Hampel earlier this year.)
After that, according to Marx, she and her colleagues communicated on a regular basis with Sexton either by phone or in person for the next two years.
In order to make communication with the FBI easier and safer for Sexton, given the possible threats, Marx and her team gave him a phone he could use to call the feds.
In return, Sexton gave Marx's team information and documents.
---
On the topic of phones, much of Thursday's testimony came from special agent Marx who was questioned particularly closely by Sexton's attorney, former U.S. Attorney Tom O'Brien. who challenged the wisdom of the FBI's use of inmate Brown as an informant. O'Brien pointed out that Brown was a convicted armed robber notorious for his embroidering of the truth, and had just been sentenced to 423 years in prison.
O'Brien also questioned the ethics of smuggling a contraband telephone into a custody facility.
KPCC's Rina Palta was at court Thursday and has focused her report on the matter of the cell phone. Here's a clip:
FBI Special Agent Leah Marx told the jury that Brown gave information on "more than" 50 use-of-force incidents before being discovered by sheriff's deputies working the jails.

"He provided a significant amount of information on deputies," Marx said.

Defense attorney Tom O'Brien, however, put a less flattering pall on the relationship, pointing to the $1,500 in phone cards and toiletry money deposited into Brown's account by the FBI over the years. O'Brien also noted Brown's dozen or so felony convictions that have landed him a sentence of more than 400 years in state prison.

Particularly, O'Brien focused on an FBI sting in which agents smuggled a cell phone with video and photo capability to Brown through an allegedly corrupt deputy sheriff who was later charged for smuggling contraband in an unrelated case.

"The FBI has published reports on the dangers of cell phones behind bars," O'Brien said, even as agents provided one for Brown. The dangers include making it possible for inmates to order crimes on the outside and coordinating unrest in the jails, O'Brien said.

Marx said the FBI monitored any calls or texts sent via the phone and had the option to cancel service at any time.

Under questioning, Marx also told the jury the FBI had unsuccessfully attempted to outfit Brown with prescription glasses and a cross equipped with hidden cameras to record inmate beatings.
ABC-7 also has a report on the testimony of special agent Marx.
The trial continues on Friday.