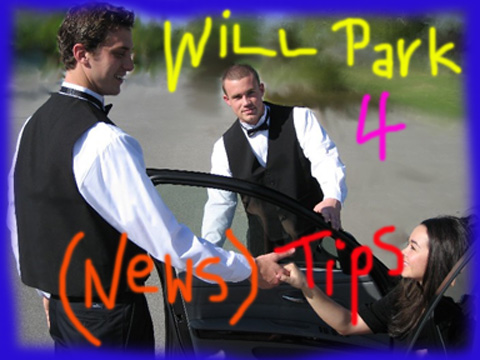 (Short take in posting today as I'm drowning in deadlines, but the stories below were too….uh….memorable to miss.)

In the Creepy Newspaper Management Tricks derby, it seems there is always a brand new contender.
This week we have two winners:
1. THE NEWARK STAR-LEDGER
According to Editor & Publisher, after the Newark Star-Ledger offered buyouts last month to 151 of its news staff—-including Pulitzer-winning photographer Matt Rainey—it followed up that strategy by moving two of its veteran journalists to jobs in…..the mail room.
Reporter Jason Jett and Assistant Deputy Photo Editor Mitchell Seidel have been filing, sorting, and delivering mail for more than a week, according to sources.
2. THE LONGMONT TIMES-CALL
On the same day Newark story was reported, the news broke that the northern Colorado-located Longmont Times-Call sent around an internal e-mail inviting members of the news staff to work as…..valets at a private Christmas party for the Lehman family, the generous people own the paper. (The staff was not invited tothe Lehman's party.)
Two reporters have taken the Lehman's up on the offer.
3. LOOKING ON THE BRIGHT SIDE. TypePad, the blogging software people, is offering a bailout for laid-off journalists.
Here's what WIRED has to say about the….uh…proposed bailout:
Six Apart [the company that owns Typepad] has announced that it is offering free pro accounts on TypePad to journalists and professional bloggers who recently lost their jobs.

A pro account differs from a basic in that it allows multiple authors and blogs as well as more storage and control over the design.

The Journalist Bailout Program is limited time only and also includes a spot in the Six Apart Media advertising program, promotion on Blogs.com and other information and advice in how to succeed in online journalism.

It's no $700 billion, that's for sure, but is a nice little perk for freelancers and out-of-work journalists.