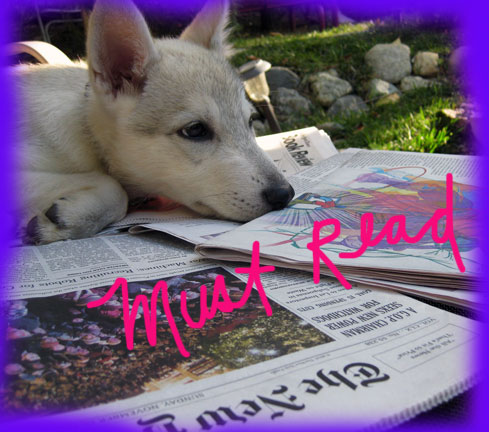 TEN YEARS AFTER BUSH V. GORE
December marks the tenth anniversary of Bush v. Gore. (Ah, but how time flies!) The New Yorker's Jeffrey Toobin…um…celebrates by mulling over what the decision means, now that we have a decade of space and time with which to regard it.
Here's how Toobin's essay opens:
Momentous Supreme Court cases tend to move quickly into the slipstream of the Court's history. In the first ten years after Brown v. Board of Education, the 1954 decision that ended the doctrine of separate but equal in public education, the Justices cited the case more than twenty-five times. In the ten years after Roe v. Wade, the abortion-rights decision of 1973, there were more than sixty-five references to that landmark. This month marks ten years since the Court, by a vote of five-to-four, terminated the election of 2000 and delivered the Presidency to George W. Bush. Over that decade, the Justices have provided a verdict of sorts on Bush v. Gore by the number of times they have cited it: zero.
Read the rest
---
AND WHILE WE'RE ON THE TOPIC OF SCOTUS….
On Tuesday, the US Supreme court will begin hearing Schwarzenegger v. Plata, the case that will decide if a three-judge ruling back in January demanding that California cut its prison population by 40,000 inmates, is in fact legal.
Monday's Wall Street Journal has a story that looks at some of the issues and the players.
The San Jose Mercury News gives a good rundown on the history of the case.
---
JUSTICE JOHN PAUL STEVENS FINALLY EXPLAINS HIS STAND ON THE DEATH PENALTY
In the upcoming issue of the New York Review of Books, recently retired SCOTUS Justice John Paul Stevens explains why he came to oppose the death penalty as unconstitutional in 2008, so late in his judicial career.
The NY Times' Adam Liptak has a related story in which he considers Steven's sudden and refreshing loquaciousness on a great many topics.
---
LACK OF LAWYERS CREATES A DEATH ROW LOG JAM
Over the weekend, the LA Times' Maura Dolan wrote about the staggeringly long waiting list for inmates on death row to get a lawyer.
Here's how it opens:
Thirteen years ago, Edward Patrick Morgan asked the California Supreme Court for a lawyer to investigate and challenge his 1996 death sentence for a murder in Orange County. The court has yet to find Morgan an attorney.
The inability of the state to recruit lawyers for post-conviction challenges, or habeas corpus petitions, has caused a major bottleneck in the state's criminal justice system. Nearly half of those condemned to die in California are awaiting appointment of counsel for these challenges.
---
Yep. We're back to puppy pictures. (The cat, having formerly been featured in many of these "Must Reads," doesn't know whether to be relieved, miffed, or to call his agent.)