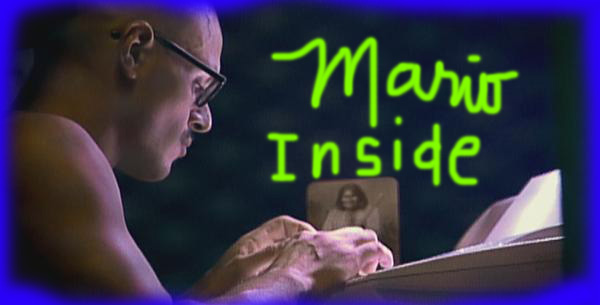 Today the murder case against 29-year-old Mario Rocha will finally be dismissed. For the first time in twelve and a half years, Mario will be really and truly, no kidding —- free.
The story that ends today began on the night of February 16, 1996, when Mario Rocha was sixteen-years-old and attended a keg party in Highland Park where a bunch of high school kids were celebrating a win for Cathedral High School's basketball team.
There was drinking at the party, and eventually a fist fight broke out. An extremely well-liked 17-year-old honors student named Martin Aceves, tried to break up the fight, but matters escalated fast. Two kids had guns. Aceves was shot and killed. Another kid was shot in the hand.
A week later, police burst into Mario's bedroom, guns drawn, yelling: "Don't move! Hands up! Get down!"
Mario Rocha was tried as an adult and, although the case against him rested on the word of one eyewitness, he was defended by an attorney who spent little time on his case, and failed to call other witnesses who had exculpatory evidence. By the trial's end, although Mario had no previous record or gang affiliation, he was convicted of murder and attempted murder, together with two other party goers—gang members who had been seen to flash weapons in the crowd.
Unlike most young men in such a position, Mario turned out to be lucky. When he was in Eastlake Juvenile Hall awaiting trial, he participated in a new writing program called "Inside Out," that had been set up by juvenal hall chaplain, Sister Janet Harris. Although Mario had not been an underachiever during his time in high school, he was clearly very bright, with an intellectual bent and a real talent for writing—all of which the writing class at juvie seemed to bring out in him.
After reading some of his writing, Sister Janet became interested in Mario's personal story. Although she meets kids on a regular basis who swear they are innocent, the more she looked into Mario's case, the more convinced she became that Mario was the real deal. She couldn't imagine he would be convicted. When he was, she said she was too stunned to cry.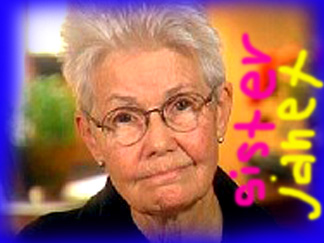 (Read the rest after the jump)


"With Mario it was so egregious," she told ABC News much later, "so horrible that I said to myself whether I win or lose, I am going to fight for justice," Sister Harris said. "His life was stolen by a system that's flawed. A system where we need to look out and say: Have we lost our moral compass?"
A slender woman in her 70's with enough nervous energy to light several medium-sized cities, Sister Janet began working on Mario's case on her own. She reviewed thousands of pages of trial transcript, and tracked down new witnesses. Armed with what she'd found, Sister Janet managed to interest others in Mario's case, including the high-powered LA legal firm of Latham & Watkins, whose lawyers agreed to take the case pro bono after Mario passed a polygraph, and a review of case documents, plus Janet's personal discoveries, indicated that his original attorney did not pursue evidence that indicated Mario was innocent. (This LA Times story has more about Sister Janet's quest.)
Even with hot shot attorneys, a habeas appeal is the longest of long shots. Yet, Mario had been convicted primarily on the say-so of one witness and no physical evidence, whereas others at the party said Mario was nowhere near the shooting.
While the attorneys worked on the case, two award-winning documentary film makers, Jeff Werner and Susan Koch, also became convinced of his innocence. The film that resulted, Mario's Story, gathered accolades when it made the rounds of film festivals. But for years, Mario's legal situation failed to improve.
Finally in December of 2005, the nearly-impossible happened: a California appeals court overturned his sentence on the grounds that he was inadequately represented. The district attorney refiled right away, yet didn't make any immediate moves toward trial.
In the summer of 2006, after 10 and a half years behind bars— Mario was released.
(I met and got to know Mario through a PEN USA writing fellowship he was awarded not too long after his release.)
Yet, the pending charges still dangled over his head as a threat —like a legal guillotine.
While Mario got a job at USC, worked on his writing, and engaged in loads of community activism, he couldn't apply to college, or make real plans for the future.
It was "kind of a staring contest," said Mario's lead attorney Bob Long, of the firm's battle with the DA's office over the ever-hovering charges.
Finally, miraculously, even that threat has come to an end. The case will be dismissed this morning in LA County Superior Court, Department 107, Judge Michael Pastor presiding
Justice delayed…..is still justice.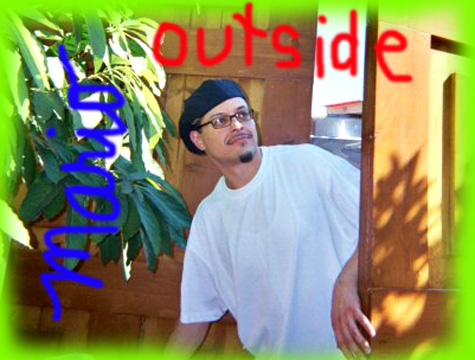 But, like I said, for all he's been through, Mario is lucky. All of us who work around juvenile justice issues can cite other awful cases where luck didn't break the same way. (I just heard about a new ghastly case over the weekend. It involves a fourteen-year-old and the LA Times will have a story about it soon. I'll link to it when they do.)
"Mario is the tip of the iceberg. " said Sister Janet when ABC News gave her it's Person of the Week award for her work on the case. "There are hundreds of Marios out there. But he is the lens through which we should see the lives of young people who didn't get a prestigious law firm to represent them. They're children, and we are responsible as Americans for our children. They're not disposable."
*******************************************************************************************************************
UPDATE: Today in the courtroom, according to LA Times reporter, Jack Leonard, who attended the proceedings, Deputy District Attorney Bobby Grace said that the DA's office was not persuing the case because they had lost contact with some of the witnesses they needed.
But, one of Mario's attorneys, Michael Adelson, refused to let it go at that, and told the judge that several witnesses at the party have repeatedly maintained that Mario had nothing to do with the shooting.
"Before you is someone who many, many … believe is factually innocent," he said.
Superior Court Judge Michael Pastor, got it. As he dismissed the charges, he commended Mario for staying out of trouble and inspiring unwavering faith among supporters who regularly filled his courtroom.
"There are very few of us who can command that level of respect and love," Pastor told Rocha. "I don't have any doubt … that you will go on to serve your friends and community in the future."
Me neither. No doubt at all.