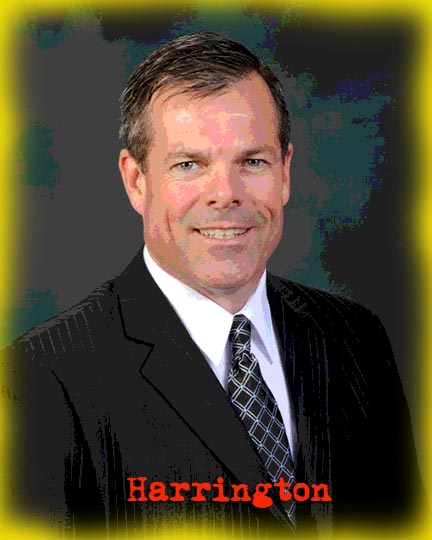 LASD SHERIFF JIM MCDONNELL ANNOUNCES CURRENT CDCR OFFICIAL, KELLY HARRINGTON, WILL BE NEW ASSISTANT SHERIFF OF CUSTODY
On Tuesday, LA County Sheriff Jim McDonnell announced that Kelly Harrington would take over for Assistant Sheriff overseeing the Custody Division Terri McDonald. (In December, McDonald announced she would be retiring this spring.)
"Kelly Harrington brings to Los Angeles County a wealth of experience in promoting and sustaining improvements in the field of corrections today," said Sheriff McDonnell.
Harrington served as Director of the Division of Adult Institutions for the California Department of Corrections and Rehabilitation since January 2015. From 2013 through 2014, Harrington was Deputy Director of Facility Operations. Harrington also previously served as warden of Kern Valley State Prison and held various other positions at Wasco State Prison, California Correctional Institution in Tehachapi, and the CDCR.
In an interview with Dana Simas, the CDCR's Public Information Officer, Harrington discussed the ongoing culture shift toward rehabilitation in California's prisons, and how reducing overcrowding creates a safer environment for inmates and prison staff. "When you're overcrowded you tighten up more, you do more searches, you tend to have more violence so you have increased lockdowns and modified programs," Harrington said.
The incoming Assistant Sheriff also pointed out that more rehabilitative services and programs create safer conditions within the prison walls. "Fewer programs means more downtime and that's when inmates start getting into trouble," said Harrington. "I'd rather have one hour of what looks like chaos with a bunch of inmates going to their programs than a bunch of inmates with nothing to do for hours."
During hunger strike negotiations over solitary confinement conditions and indeterminate isolation, Harrington defended department policies criticized by advocates, CA Senator Holly Mitchell, and judges.
Harrington is expected to relocate from Sacramento to Los Angeles at the end of March.