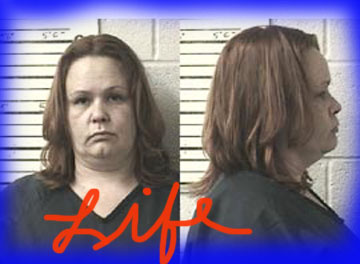 First let me stipulate that forcing or luring children into any kind of sexual actions with adults is the most reprehensible of crimes. (And covering it up is equally vile. I'm talking to you, Catholic hierarchy.)
But really. Proportionality is also a value that is good to cultivate in the criminal justice system.
Earlier this week, it was reported that a Nevada woman was given life in prison for lewdness with a minor, ostensibly for forcing a 13-year-old boy to touch her boobs.
Maybe, as Doug Berman suggests, there is a lot more to this story. If not, I think Berman is right: this is a "remarkable test case for the reach and limits of the Eighth Amendment…"
Here are clips from the news article:
A Twin Falls woman convicted of forcing a 13-year-old boy to touch her breasts was sentenced Monday to life in prison.

Michelle Lyn Taylor, 34, was convicted of lewdness with a minor under 14 in November after a week-long trial in Elko County, Nev., District Judge Mike Memeo's courtroom.

With the conviction, Taylor faced a mandatory life sentence, and Memeo set parole eligibility after 10 years, the minimum sentence. If released on parole she must register as a sex offender and will be under lifetime supervision.

The district attorney's office did not offer a plea agreement in the case, said public defender Alina Kilpatrick, who argued the sentence is unconstitutional and doesn't fit the crime.

"The jury was not allowed to know the potential sentence in this case and the Legislature doesn't know the facts," she said, alluding to the minimum sentence set by the Legislature in Nevada Revised Statute.

Kilpatrick said despite the parole eligibility after 10 years, there should be no mistake that it's a life sentence for Taylor.

"She is getting a greater penalty for having a boy touch her breast than if she killed him," she said.