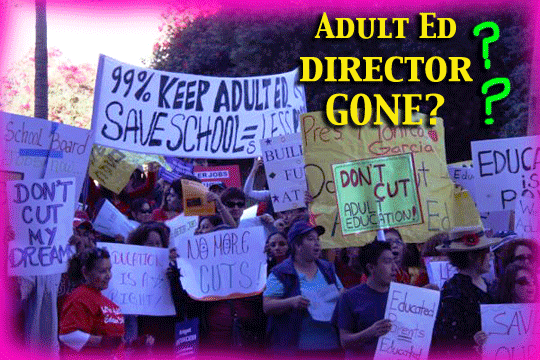 We have heard that Los Angeles Unified School District Adult and Career Education director, Ed Morris, was fired on Tuesday afternoon.
According to our source, Morris received the news around 4 pm from Deputy Superintendent of Instruction, Jaime Aquino, who is Morris' direct supervisor.
There is no word yet on why Morris was let go.
The news came on the same day that WitnessLA reported statements made by Morris (and to a lessor degree, Deasy) in an interview with an NPR reporter, in the course of which Morris harshly denigrated the value of the GED test.
Adult Ed teachers found the remarks particularly egregious in that GED prep classes have long-been considered an important part of the Adult Ed curriculum—the budget for which is on the chopping block, its fate scheduled to be voted on by the LAUSD board in mid March.
More as we are able to confirm it.
---
UPDATE: A number of sources yesterday confirmed that Morris was escorted out of the building and put on leave. However, most of those we spoke with on Wednesday who know him personally assured us that Ed Morris is, in fact, very much in support of the Adult Ed program, and that it is Deasy who seems determined to dismantle it.