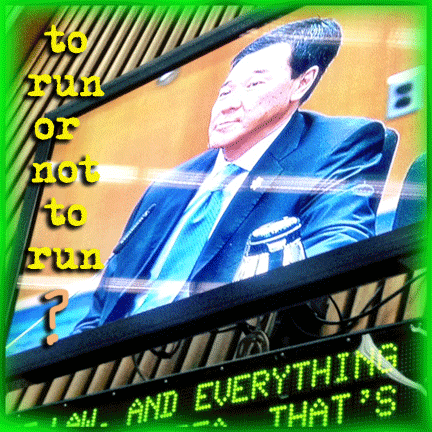 An interesting story just popped up in the Daily Breeze regarding Paul Tanka, the Los Angeles County Sheriff's Department's second in command, who has evidently pulled the plug on running for a third term as mayor for the city of Gardena. According to the Breeze's Sandy Mazza, Tanaka filed papers to run last month, then yanked them in the last few days.
Here's a clip from the story:
Gardena Mayor Paul Tanaka announced this week that he is dropping his bid for a third term and will support his main challenger in the March election.

Though Tanaka's name will still appear on the ballot, he plans to cede the office to three-term Councilwoman Rachel Johnson.

If elected mayor, Johnson would be the first woman and the first African-American to hold the post.

Tanaka, who is facing some major controversies in his professional career as second-in-command of the Los Angeles County Sheriff's Department, had previously said he would not seek re-election because of his demanding work schedule.

But he filed papers to run last month when it appeared no one else on the City Council would seek the office. Resident Philip J. Dent-Ferrell is also vying for the seat.

Tanaka said he had encouraged Johnson to run but she declined. In a letter addressed to her this week, he said he was surprised to learn she filed nomination papers.
The position of Gardena mayor is a four year term. Tanaka was elected for a second term in 2009.
---
AND WHILE WE'RE ON THE TOPIC OF THE SHERIFF'S DEPARTMENT….
ACCORDING TO FBI FILES, THE FEDS WERE AFRAID THAT OCCUPY LA WOULD JOIN UP WITH "VIOLENT" CITIZENS UPSET BY LA JAIL ABUSES
Over the holiday weekend, LAIST's Emma Gallegos decided to cruise through some just released FBI docs relating to the monitoring of the Occupy movement, and turned up this curious concern that was evidently keeping the feds up at night.
(File under #WorryingAbouttheWrongThing)
Here's a clip:
The nonprofit Partnership For Civil Justice Fund obtained redacted documents through a FOIA request. The group's executive director Mara Verheyden-Hilliard said in a statement, "These documents show that the FBI and the Department of Homeland Security are treating protests against the corporate and banking structure of America as potential criminal and terrorist activity."
We took a look at some of the documents that dealt with local groups affiliated with the Occupy Wall Street movement.

The FBI took note of the disturbing reports that sheriff's deputies were beating inmates at the county (p 72). In this report, however, the FBI's concern wasn't about the inmates, but how news reports of these beatings could be riling up citizens who were riding public transit.
Anyway, there's more, so read on.
---
Okay, I'm now going back to my undisclosed location.