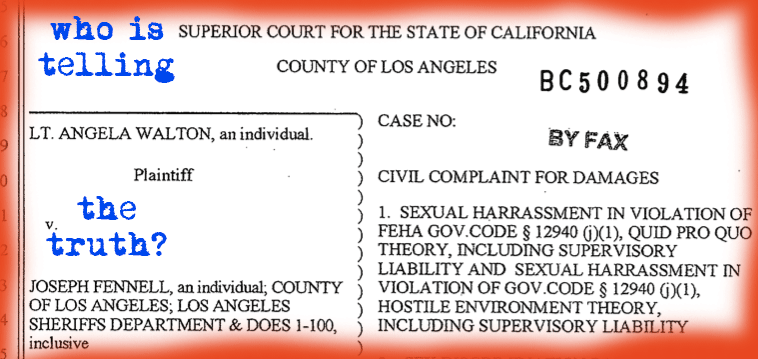 The 10-day civil trial in which Commander Joseph Fennell of the Los Angeles Sheriff's Department—along with the County of Los Angeles—is being sued for sexual harassment by Lieutenant Angela Walton, also of the LASD, wrapped up and went to the jury late Monday.
(WLA originally reported on the lawsuit here and here.)
We'll have a story on the case and the arguments presented by both sides later today.