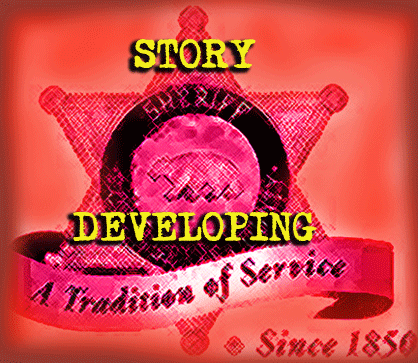 On Friday night, LA Times reporters Robert Faturechi and Richard Winton broke a story of another potential scandal brewing at the Los Angeles Sheriff's Department. The story—intimations of which had been swirling around in rumor form for the past two days—involves a young sheriff's deputy who alleges she was the victim of sexual coercion by three top level department officials. (One of the men named is still active on the department; another is retired; the third retired very suddenly on December 31, 2012.)
[NOTE: Scroll to end for updates.]
Here are some clips from Faturechi and Winton's account:
Los Angeles County sheriff's investigators have launched a criminal probe into a deputy's allegations that she was the victim of sexual misconduct involving three top sheriff's officials, according to sources with knowledge of the probe.

The deputy is the daughter of a top aide to Sheriff Lee Baca.

[SNIP]

Capt. Joseph Stephen of the Malibu station confirmed that he was one of the targets of the probe and had been questioned by investigators Friday. He denied any wrongdoing. Also being investigated are retired Chief Ronnie Williams and Capt. Anthony Ward, who was heading up the auto-theft unit until he recently retired, according to four sources. Williams denied any wrongdoing, and Ward could not be reached for comment.

[SNIP]

The deputy's allegations involved sexual coercion by officials who outranked her, sources said.

She made the accusations after facing her own allegations of misconduct, sources said. Court records show she has a pending felony charge of vandalism and misdemeanor counts of battery. She pleaded not guilty. She has been placed on leave without pay, according to a spokesman.

Reached by phone Friday afternoon, Stephen said he was waiting to find out if he was going to be removed from his command. He called the deputy's allegations "absolutely, unequivocally" untrue but declined to say if they had had a sexual relationship.

"I don't want to get into that," he said.
The Times reporters were told that the investigation is just in its preliminary stages.
Indeed, everything we are hearing suggests that this story is deeper and wider than what has been confirmed thus far.
So stay tuned.
---
UPDATE: Lost Hills/Malibu station head, Captain Joseph Stephen, who is one of the three LASD higher ups being investigated in the matter of alleged sexual coercion of a female deputy, has relinquished his post as station captain but remains with the department, pending the outcome of internal investigations.
---
EDITOR'S NOTE: The Times has appropriately declined to name the alleged victim in this story, although they obviously have her name. We are using the same policy. I know that a lot of commenters likely also know who is involved, but I would respectfully ask that you avoid any names—or even qualities so distinguishing as to suggest the identity the reported victim. Thanks in advance.