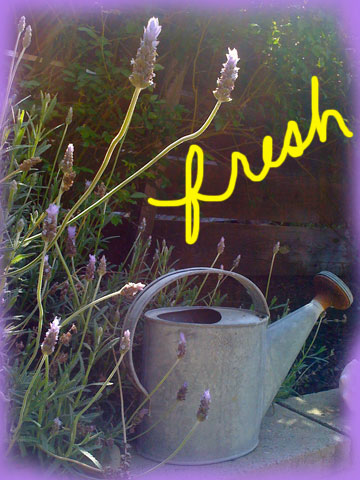 CALIFORNIA PRISON HEALTH CARE IS BAD FOR YOUR HEALTH (NOTE: DON'T COMMIT A CRIME IF YOU'RE ON A BLOOD THINNER)
KPCC Reporter Julie Small has put together a terrific five-part series on prison health care in our sunny state, which has the largest prison health care system in the nation—and one of the worst. Despite federal intervention, and billions spent trying to improve matters, it's still one very scary system to encounter.
Sadly, Julie Small is one of the few California journalists who is still following this story
Here's where you can find Small's series. (I particularly liked Part 3, which has the blood thinner story.)
And attention reporters and journalism students: Listen to Small as she talks about her reporting process with Michelle Levander of Annenberg's Reporting on Health project. Hint: It was anything but easy.
---
THURSDAY REPORT MAKES IT OFFICIAL: CALIFORNIA PRISON HEALTH CARE STILL SUCKS—DESPITE DOUBLING THE $$$ SPENT ON IT
Backing up everything Small reported, the AP's Don Thomson writes that while California's annual spending on on prison medical care has more than doubled, from $707 million to $1.55 billion, according to a report by the prison system's inspector general released on Thursday, the care itself remains shockingly poor.
---
CALIFORNIA HEALTH INSURERS ANTHEM AND BLUE SHIELD GET GO AHEAD TO HIKE RATES: EXPECT A JUMP OF 14-29 %
And while we're on the subject of health care, the announcement came Thursday that, although Anthem got slammed for their 39% rate hike, they—along with Blue Shield—are still being allowed to jack prices up by between 14 and 29%. (Here's the LA Times story.)
Patt Morrison had a very good discussion (and infuriating) discussion on the issue on her Thursday radio show.
---
DRUG CZAR'S INSIST: JUST SAY NO TO PROP: 19
In Wednesday's LA Times, a passel of Drug Czars—past and present—weighed in on the marijuana legalization issue. Their point? It will cost California way too much money if we vote to make weed legal.
Their logic? The fiscal downsides of smoking cigarettes and drinking alcohol, are more costly than the tax revenue the two vices bring in.
So….this means we should make alcohol and tobacco illegal? since their damaging properties far outstrip weed. In any case, if that's the best you've got guys, it's not all that persuasive.
---
HOW DO YOU BUILD A CULTURE OF KNOW-NOTHINGS? YOU HAVE A PRESS THAT REPEATEDLY FAILS TO CHALLENGE OUT-AND-OUT LIES
This week in the NY Times, author and columnist Timothy Egan slams the American press (presumably with the exception of Jon Stewart), for refusing to dispute the preposterous and deliberate falsehoods that have now managed to take root in the minds of an astonishing number of otherwise sensible Americans.
---
THE LEGAL CHICKENS OF TORTURE COME HOME TO ROOST
(Yes, I know that's something of an awkward metaphor.)
The New York Times editorial page points to the new report by ProPublica and the National Law Journal, which "showed that the government has lost more than half the cases where Guantánamo prisoners have challenged their detention because they were forcibly interrogated."
Thank you John Woo and friends for making us so-o-o-ooo much safer.
PS: We told you this would happen.