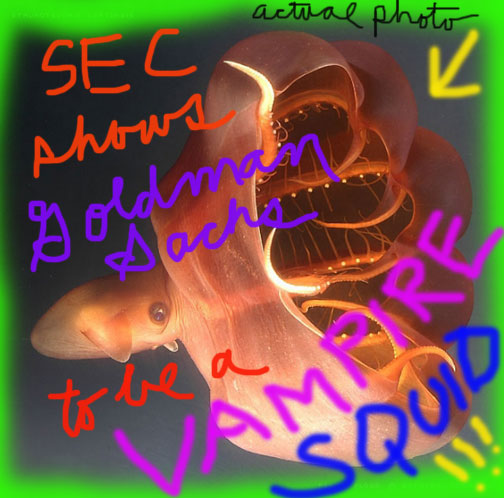 CONTROVERSIAL LAPD CHIEF DARYL GATES DIES
He was the LAPD chief lots of us loved to hate, and was beloved by many of the rank and file. Whatever you thought of him, Gates affected Los Angeles in large ways. From his actions—or tragic lack thereof—following the Rodney King verdicts and his community-demonizing Big Blue Hammer policy, to his shaping of SWAT into an internationally respected model of the modern crisis management team, he left a mark.
For all my dislike of a list of his actions and policies, I find myself unexpectedly sorry that he's gone.
The LA Times has a good obit.
---
GOLDMAN SACHS CHARGED WITH FRAUD BY THE SEC
I hope to heaven the previously spineless and incompetent SEC nails Goldmans' sorry butt to as many legal walls as it can possibly find.
Yes, this news is causing the DOW to do something of a mini-cliff jump today. But these people—and many like them—knowingly and cynically put their own profits ahead of everything and the country has paid a terrible price. We are still paying it, as is evidenced by the newest California jobless figure, which has hit a new high at 12.5.
In short (literally), Goldman is being charged with creating a financial instrument, ABACUS 2007-AC1, at the request of a hedge fund manager, John Paulson, which sold a toxic group of mortgage-backed securities to investors while simultaneously placing big bets against that securities package, which Goldman and Paulson had selected specifically because of their strong likelihood of failure.
To get an overview of what the charges mean, read the NY Times article, the WSJ blog on a translation of the charges "for humans" and this WSJ report on one of the juicier Goldman emails to emerge today, plus my post from earlier this week about a nearly identical hedge fund strategy.
Here is the text of the SEC complaint.
Robert Khuzami, an SEC director of enforcement, has nicely summed up Goldman's actions, the product was new and complex but the deception and conflicts old and simple.
Since obviously, this move by the SEC cannot help but aid the financial reform bill in congress, watch how, in the next ten minutes, if it hasn't happened already, those opposed to financial reform will try to spin this SEC charge in some truly bizarre and creepy way.
[Gentlemen at Fox News, start your fact-free spin machines.]
In the meantime, read Stephen Gambel's blog post over at Time Magazine in which Gamdel opines that the SEC news proves conclusively the rightness of Matt Taibbi's 2009 contention that Goldman Sachs is actually….a VAMPIRE SQUID (wrapped around the face of humanity)!
(And, yes, in answer to your question, vampire squids are, by definition, social justice issues.)