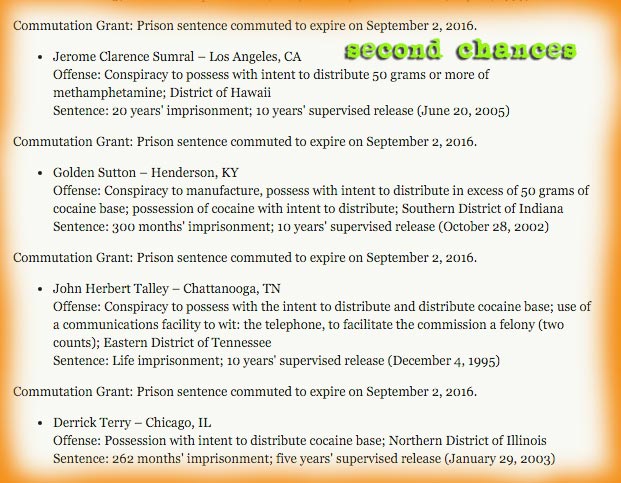 PRESIDENT OBAMA COMMUTED 58 SENTENCES, BRINGING HIS TOTAL TO 306 COMMUTATIONS, THUS FAR
On Thursday, President Barack Obama commuted the sentences of 58 federal prisoners serving time behind bars under outdated drug sentencing laws—including two people from Los Angeles and one from Richmond, CA.
The president has now commuted (or shortened) sentences for 306 people, more than the six previous presidents combined. But Obama still has not done much in the way of presidential pardons (which wipe a person's criminal record and restores their rights) when compared with his predecessors. Obama has granted just 70 presidential pardons during his more than seven years in office. George W. Bush granted 189 pardons, Bill Clinton granted 396, Ronald Reagan granted 393, Jimmy Carter granted 534 (during just 4 years in the White House), Lyndon B. Johnson granted 960, and Harry Truman granted 1,913.
Obama wrote about his latest batch of commutations in a story for Medium, pointing to individual success stories from those granted clemency, and praising bipartisan efforts to rein in over-the-top mandatory minimum sentences. Obama said that while he will keep reviewing clemency petitions, "only Congress can bring about the lasting changes we need to federal sentencing."