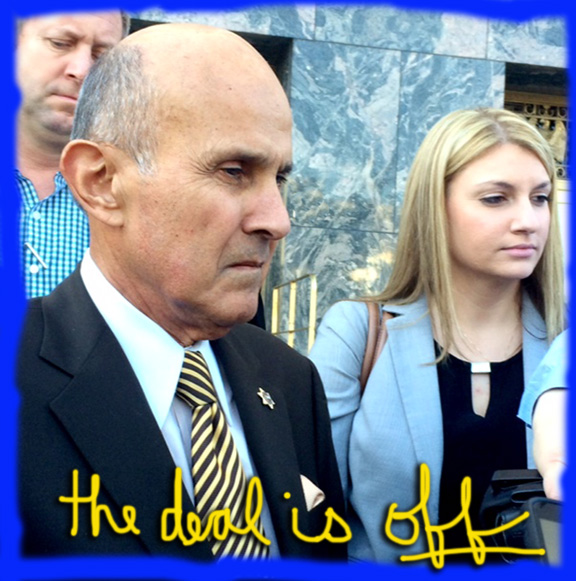 JUDGE PERCY ANDERSON REJECTS LEE BACA'S PLEA DEAL
When the sentencing hearing for former Los Angeles County Sheriff Leroy Baca began on Monday morning in the courtroom of U.S. District Court Judge Percy Anderson, most of those in attendance were fairly sure they knew what to expect.
The room was packed with Baca supporters who had various kinds of personal ties to the former sheriff. Most of the supporters showed up at the downtown federal courthouse on Spring Street an hour early to make sure they got a seat in the courtroom before the place filled to overflow, which it did quickly. Tommy Lasorda, the beloved former manager of the Dodgers, was one of those waiting to enter.
One supporter brought with him a plastic bag full of enamel lapel pins, each formed in the shape of a small yellow ribbon tied in bow. The man went down the line passing out the pins to the crowd. One man who said he'd known Baca since middle-school, quick fastened a pin to his suit jacket. "I guess it's just another way of showing support," he said.
Eventually, a trio of federal marshals allowed everyone who could fit to file into the courtroom and get seated. By that time around two thirds of those gathered wore a yellow ribbon pin, excluding the press, and the smattering of lookee-loo attorneys who had wandered down from the building's upper floors.
In February of this year, Baca pleaded guilty to one count of lying to federal officials, having to do with his knowledge of hiding federal informant Anthony Brown, the threatening of a federal agent, and other forms of interference in a federal investigation into brutality and corruption by deputies the LA County Jail system.
It was an agreement that reportedly took much negotiation to wrestle to the ground. But, eventually the government and the defense were in accord, and Baca formally pleaded guilty to the single charge in front of Judge Anderson. Now all these months later, the deal was about to be finalized, once Anderson sentenced Baca.
---
THE BACK-TO-SQUARE-ONE OPTION
In most plea deals, when it comes time to sentence, the defense and the prosecution each make their pitch for the sentence they hope to sell to the court, then the judge delivers the sentence he or she deems just, and that sentence is binding.
But Baca's agreement was a slightly different breed of federal plea bargain called an 11(c)1(C) agreement. This form of plea deal allows the government and the defense to agree upon a narrow range of possible sentences from which the judge may select. If the court doesn't agree with the sentencing range, it may go outside the agreed upon parameter. Then the defendant must decide whether to accept the rogue sentence, or instead be allowed withdraw his or her plea, in which case everyone is back to square one. Commonly the judge stays within the agreed upon sentencing range since, in most cases, no one is all that interested in the square one option.
In Baca's case, the agreed-upon sentencing range was 0 to 6 months —zero meaning probation only.
Thus, all that had to happen on Monday was for both defense and prosecution to make their respective pitches to the judge for their preferred sentences, and for Anderson to select the point on the 0 to 6 month continuum he believed to be the most appropriate for Baca.
But that was not what occurred.
As most of you reading this likely know by now, Anderson instead flipped the game table, took a blow torch to the sentencing spread, dynamited the plea agreement (or whatever other metaphor you prefer). He chose none of the above— which essentially rendered the carefully crafted 11(c)1(C) agreement null and void.
However, at the beginning of the morning, everyone was still blissfully ignorant of the curve ball that was coming.
---
A CRUEL PLACE?
When Baca entered the hallway outside Anderson's court, stopping to greet be greeted by supporter after supporter, he seemed relatively prepared for whatever fate was going to be handed to him. (In contrast, when the former sheriff came to court back in February, he seemed on the verge of shattering.)
After some necessary legal remarks by the judge, Baca's lead defense attorney, Michael Zweiback, got up with his client beside him, and made an eloquent case for the probation only alternative. Zweiback read excerpts from letters written by a wide variety of people whose lives Baca seemed to have touched or helped to make better, and listed Baca's accomplishments.
Finally Zweiback laid out the Alzheimer's issue, and why he believed his client's condition would make a federal prison "a cruel place" for the former sheriff to be.
Unlike other sheriff's department defendants the judge has sentenced, the defense attorney said, "my client is accepting responsibility" for what he's done….
"We would urge this court not to incarcerate Mr. Baca. There is so much more that can be done for him and by him" if he is allowed to stay out of prison.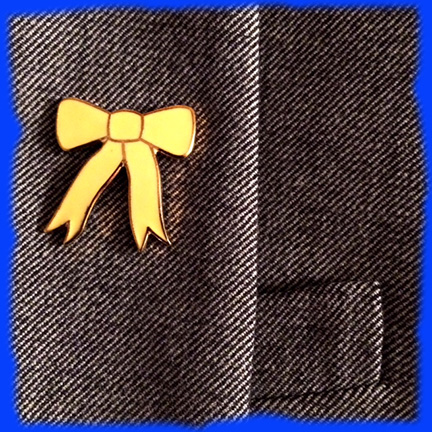 ---
IT'S NOT ABOUT HIM, IT'S ABOUT JUSTICE
When it was the federal prosecutors' turn, as they had in their sentencing briefs, the prosecution pushed for the full six months. Assistant U.S. Attorney Brandon Fox praised Baca's positive achievements, But "this is not all about Mr. Baca," said Fox. "It's about justice." And about "deterrence," and communicating to others that "they will be held accountable."
When Baca lied to federal officials, he did so to protect himself from an indictment, Fox said "That's not what a leader does. That's what a coward does."
The former sheriff also "ignored plenty of warnings that deputies in his jails were abusing inmates," and then became "angry" when the FBI began investigating his department," the prosecutor said. Yet Fox also made it clear that the government thought anything greater than a six month sentence for Baca was excessive, considering his medical condition.
Furthermore Fox said, the government believed that Paul Tanaka was "far more responsible" for the wrongs that had been done in the Los Angeles Sheriff's Department, than the former sheriff. He also pointed out that no other defendant involved in the obstruction cases has admitted to the court that they'd done anything wrong, save Baca. "They remained defiant throughout the process."
After Fox sat down, Baca read a page long prepared statement in which he expressed regret about his actions. "I failed," he said. "I did not lead. Instead I delegated the responsibility for this investigation. I should not have done that.
---
MEASURING THE HARM
Finally it was Anderson's turn. And, as the judge began to talk, it quickly became evident that he was not happy with the sentencing choices the plea deal had given him.
A six month sentence, Anderson said, does not "fairly account for the significant harm" caused "by this defendant" and "under-appreciates this defendant's culpability." The guidelines agreed upon, the judge continued, "fail to fairly measure the culpability of this defendant….and the nature and circumstances of criminal conduct."
Under Baca, said Percy Anderson, a grand jury investigation was derailed, jail deputies "were taught to how to cover up abuse by other deputies." If an inmate disrespected a deputy, his fellow deputies were taught that they should beat the inmate badly enough "to put him in the hospital."
While [in the agreement] the parties place no value on this harm," Anderson said grimly, "I do.
"The behavior of the chief law enforcement officer on Los Angeles county" involves covering up abuse in the men's central jail.
Yes, Baca has many accomplishments, Anderson said. "But those factors are greatly outweighed by other sentencing factors."
Six months in prison, he said, "would trivialize the seriousness of his offenses, his lack of respect for the law and the gross abuse of the public trust…."
"…Thus this court rejects the plea agreement."
And that, was that.
---
NOW WHAT?
Anderson informed Zweiback that Baca was not longer bound by the plea agreement, a fact of which Zweiback and his associates were already quite aware.
This meant he and his client could withdraw the plea, and the "court could impose a sentence that is "more severe than what had been agreed upon." But Anderson declined to say how severe.
After Zweiback and Baca conferred, the defense attorney asked for a continuance.
It was agreed that everyone would return to court in two weeks, on August 1.
Outside the courtroom, Zweiback said that in seventeen years as an Assistant US Attorney, and 9 years as a criminal defense attorney he'd never had a deal rejected.
Between now and August first, Zweiback added, he will meet with the federal prosecutors and try to hammer out another deal that will work both the government and the defense—and, of course, for Judge Percy Anderson.
But, said Zweiback, "It may well be that nothing will satisfy the court except for a trial."
Yet a trial is a risk for both the defense and the prosecution, said former Assistant U.S. Attorney Miriam Krinsky, who was also the executive director of the Citizen's Commission for Jail Violence. "If they go to trial, that means first the government has to present its evidence to a grand jury and get an indictment. And the government may decide to indict on more charges."
At the same time, Krinsky said, the prosecutors have indicated that their evidence on Baca is likely not as strong as it was on Tanaka and others.
So what kind of sentence would Percy Anderson like to impose? There is no way of knowing, of course. However, two different veteran attorneys guessed that a one or two year sentence. "And if you're Baca, you take that deal," one of the attorneys said.
Miriam Krinsky agreed "This judge is very aware," she added, "that a lot of people got caught up due to Baca's failure of leadership, and got much higher sentences" than he found in the now-rejected deal.
---
WLA's photo of Baca and one of his attorneys was taken after his plea hearing in February 2016.