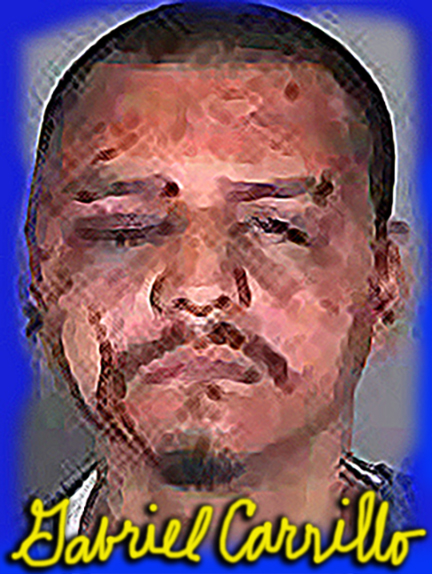 On Monday morning, federal Judge George H. King sentenced former Los Angeles County Sheriff's deputies, Sussie Ayala, 30, and Fernando Luviano, 37, to six and seven years respectively in a federal prison.
The sentencing followed Ayala and Luviano's conviction on June 24, 2015, along with their supervisor, former LASD sergeant Eric Gonzalez, of charges pertaining to the brutal beating of a handcuffed visitor to Men's Central Jail, along with a conspiracy to cover up the beating by falsifying official reports, thus causing the victim to be criminally charged as the aggressor.
After King pronounced the sentence, he remanded both former deputies straight into federal custody, refusing to allow either of the two to surrender after the holidays, as their attorneys had requested.
Judge King-—who is, incidentally, the Chief Judge of the United States District Court for the Central District of California-–-made it clear that he wanted to send a message with the sentences to serve as "general deterrence" to other law enforcement officers that "they are not above the law, they are subject to the law."
King also stated unequivocally that he did not believe the crimes of which the two were convicted were any kind of one-off, as defense attorneys claimed. Rather, he said, their actions were part of a pattern, and that there was "evidence of prior violent behavior toward inmates" at Men's Central Jail by Luviano specifically.
The judge's words for Ayala were equally harsh telling her that that she had been the instigator, setting the beating in motion by summoning other deputies to use force. Her subsequent attempt to cover-up the beating "demonstrates that this really was a practice," King said, and "hardly a one-time incident." It was a "course of conduct."
Luviano wept quietly as he was led from the courtroom. Ayala was dry-eyed.
---
THE CASE BEHIND THE SENTENCES
For those unfamiliar with the case, the whole matter began on February 26, 2011, when Gabriel Carrillo and his girlfriend (now his wife) went to the Visiting Center for Men's Central Jail intending to visit Carrillo's recently arrested brother. Both Carrillo and his girlfriend carried their cell phones into the visitors' center, although phones are prohibited under jail rules. When the phones were discovered, Carrillo was handcuffed and brought into an employee break room, where he was slammed around physically, but not really injured. In response, Carrillo mouthed off, albeit fairly. According to prosecutors, Carrillo's backtalk triggered a "savage beating" by at least three deputies at once. He was also sprayed in the face with a burning agent similar to pepper spray. Paramedics later transferred Carrillo to the hospital, suffering from injuries to his face, ribs and wrists.
In December 2013, five LA County Sheriff's department members were indicted for the Carrillo beating and cover-up. (A 6th department member, Byron Dredd, was indicted last month for his alleged involvement in falsifying internal reports.) This past June, Gonzalez was convicted on all counts along with Ayala and Luviano. Two other former LASD deputies—Pantamitr Zunggeemoge and Noel Womack—took plea deals earlier in the year and thus became witnesses for the prosecution. They will be sentenced in January.
During their testimony, both Womack and Deputy "Z"—as Zunggeemoge was called— provided harrowing descriptions of a cluster of large deputies kicking and slugging the far smaller Carrillo, who writhed, handcuffed, on the floor, trying to escape the blows, as Gonzalez looked on. "He was no threat to anyone," said Womack of Carrillo.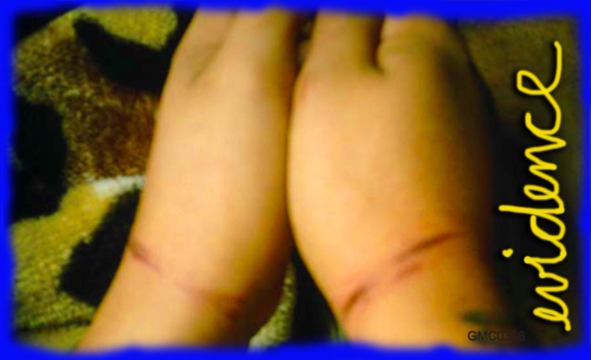 ---
PATTERN OF BRUTALITY
Judge Kings statement about "evidence of prior violent behavior toward inmates" is backed by piles of documentation.
For instances, the ACLU's massive class action suit, Rosas v. Baca, featured 70 signed declarations by victims of—or witnesses to—such incidents. The abuse described in the declarations was deemed credible enough that it forced a landmark settlement that was approved by the LA County board of supervisors last December, and then given final approval in April 2015 by U.S. District Judge Dean Pregerson. (The settlement, just to remind you, was not for money, but to force a system of jail oversight that is intended to help prevent such incidents from happening in the future.)
Moreover, the name of Fernando Luviano, is featured prominently in several of the Rosas declarations, plus in the accounts of still other former inmates who were not part of the lawsuit.
As we have reported in the past, at WLA we have read declarations by eight different former jail inmates, some of them also witnesses, who described beatings, pepper spraying, outsized threats of retaliation, and similar actions in which Luviano allegedly took part. In the majority of cases, he was described as the main player, or at least one of them.
Earlier this year, we spoke to one of the Rosas victims, a 35-year-old named Michael Holguin, who works for a car auction company. Holguin explained how he was badly beaten in 2009 by several deputies, Luviano prominently among them.
Holguin was, at the time, in jail on a charge of possessing an illegal weapon—-namely a cop baton, which was inside the compartment on his motorcycle, where he'd reportedly stashed it, then forgotten about it.
According to Holguin's civil complaint, in October of 2009, he and the other inmates of the 3500 unit of Men's Central Jail, where Holguin was housed, had not been allowed showers for more than two weeks. "We had to bird-bath out of the sinks in our cells," Holguin told me.
On October 18, however, along with others in his unit, he was finally let out of his cell for a shower. "It was odd cells one day, even cells the next day," he said. But, after he was moved toward the shower area, at the last minute, Holguin was informed that he would not be allowed a shower after all. When Holguin asked why and protested that we wanted his scheduled shower, Luviano reportedly replied, "Turn around and I'll tell you why." At this point Holguin was handcuffed with his hands behind his back, then moved to a "nearby area," where he was allegedly beaten severely, kicked, slammed repeatedly in the head and body with a hard object, presumably a flashlight, while the deputy chanted the requisite "stop resisting," over and over, even long after inmate Holguin had been knocked—still handcuffed—to the ground.
"But I wasn't struggling, except to kind of brace myself for the blows," he said. "I was mostly trying to curl myself into a fetal position."
At some point two other deputies reportedly joined in, spraying Holguin with a long stream of pepper spray. Then Luviano allegedly rubbed the spray in Holguin's closed eyes, a description that now sounds creepily similar to Luviano's close range and entirely punitive and gratuitous spraying of the handcuffed Gabriel Carrillo, who by then had open wounds on his face.
Although he declines to disclose the dollar amount, Holguin has already won what is thought to be a decent sized sum of money in the settlement of a civil suit against the county that concluded in the fall of 2013.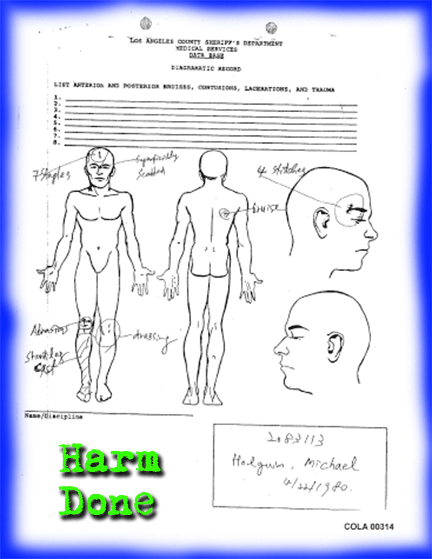 According to the diagrammatic record made by LASD's Medical Services (see above), Holguin suffered extensive cuts and bruising requiring seven staples in the center of his scalp, plus four stitches over his right eyebrow. His knee was deeply lacerated, his tibia was broken in two places requiring a "short leg cast."
But, again, Holguin's report is only one of eight we read. There are also declarations by Robert Dragusica (2009), Antonio Candelario (2010), William Littlejohn (2011), Jonathan Goodwin (2011), Alex Rosas (2011), Jabaar Thomas (2011), and Arturo Fernandez (2011)—all naming Luviano.
But, despite these reports, at least two of which have resulted in high ticket civil settlements, until Luviano was convicted by the jury in June of this year, incredibly he was still employed by the Los Angeles Sheriff's Department (albeit relieved of duty, as was required once he had been indicted in December of 2013).
Yet, as complaints alleging brutality by Luviano piled up in 2009, 2010, and 2011, there were no consequences. So, it is hardly surprising that former deputy Luviano thought the same would be true when he and his colleagues assaulted jail visitor Carrillo, then falsified reports hoping to send their victim to prison on a phony felony charge to cover their tracks.
"I think it's meaningful," said So Cal ACLU legal director, Peter Eliasberg, that finally there are consequences. "Certain deputies like Fernando Luviano engaged in a rein of terror in Men's Central Jail. And that's over," he said. "Luviano is going to spend a long time in prison."
---
MORE TO COME
This case is one in a series of cases resulting from investigation into corruption and civil rights abuses at county jails in downtown Los Angeles. Fifteen current or former members of the Los Angeles Sheriff's Department have now been convicted of federal charges.
A string of additional federal trials based on indictments resulting from the same investigation into corruption and brutality at the LASD, including the trial of the former undersheriff, Paul Tanaka, will take place in 2016.