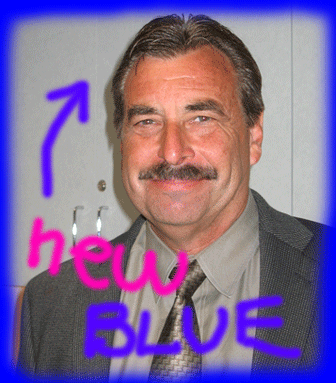 Los Angeles has had a big drop in murders this year. LAPD Chief Bill Bratton says that if the numbers continue to hold, 2007 will end with the lowest number of homicides in 37 years.
Bratton believes some of that change has to do with smarter and more targeted policing. But, with the numbers diving the most dramatically in certain South LA neighborhoods—nearly 50 percent in Watts—the change may have more to do with a new, enlightened approach to gang policing recently embraced by the head of LAPD's South Bureau, Deputy Chief Charlie Beck.
Today, the LA Times has a good story about the homicide decline, and the strategy that Beck has been using:
….In its most radical shift, the LAPD is putting aside decades of suspicion and turning for help to gang intervention workers, many of whom were gang members.

"For the first time, we're requiring captains to call the gang interventionists, give them the word on the shooting and get out there and avert another homicide," Deputy Police Chief Charlie Beck said.

"We are pretty good at solving homicides, but we are trying to get better at preventing the next homicide."
When I saw Beck a few weeks ago, he talked in more detail about some of his thoughts on gang policing.

"Gang homicides are the hardest to solve," he said, "and they're the kind of homicides that generate future homicides—next week, or next year. We'd been doing a pretty good job on the enforcement piece. But that hadn't gotten us the kind of results that we'd like. So we started working with some of the hard core intervention people in an effort to prevent the next homicide."
Now, Beck says, with every homicide, South LA officers contact the gang interventionists immediately. "We've been doing this for almost a year now, and we've been getting results."
But the LAPD is a department that has spent the last quarter century using an us-versus-them philosophy of gang enforcement, and changing that mind set has not been all that easy, says Beck. His biggest problem has been getting his officers to work amicably with the gang intervention people.

"Intervention and enforcement are by nature mistrustful of each other," he says. "I was a CRASH officer 25 years ago, and I thought of intervention as a way of hiding people that I needed to put in prison. But," he laughs, "I've gotten a little older and wiser."
So Beck resorted to therapy-like exercises between officers and gang intervention workers. "We had them do roll playing together and that sort of thing. And every time we get a group together, I tell them that they have much more in common with each other than they think. But it isn't always an easy sell," he says.
Still, something seems to be working. Homicides in South Bureau over all are down 20 percent, and in Watt's more than 40. What is more, South LA community members who, for decades, have been suspicious of police are starting to talk to officers, even at times giving them tips.

"Recently we had a homicide in Nickerson Gardens where it was guaranteed that there'd be a retaliation," he says. "But through gang intervention, we were able to buy some time, and we made an arrest, in part due to information we got from the community."
But, Beck is realistic. "One year of success is nice to talk about, but it doesn't prove anything."
Yet he admits he's pleased with the progress. "Locking people up is a solution," said Beck. "But it certainly hasn't been the solution."