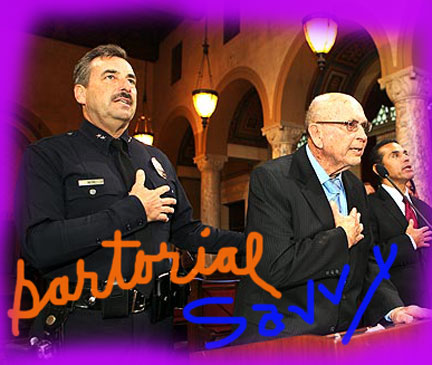 So ….when you are a brand new chief of police how do you gain the respect and professional devotion of your newly acquired troops?
What unmistakable signal can you give that will communicate to your officers that you have their best interests in mind?
One method is to give all the cops a gift-–something they really, really want.
Newly-sworn Chief of Police Charlie Beck had his first official staff meeting at the LAPD's recently completed headquarters on Wednesday. Everyone from captain's rank and above was asked to attend.
Most of the meeting reportedly fell into the realm of what was expected. Beck talked about how he respected all the other contenders for chief, how crime and community patrol are his priorities and how he is going to push resources away from centralization and out to the divisions. His vision is to "make what Bratton started our destiny." In other words, he will keep crime down, keep the counter terrorism bureau healthy, and will further transform the LAPD culture from the roots up while honoring what was started with the federal consent decree.
He will also be doing some reorganization in January, he said, and asked for input from those in the room.
And then he gave everyone a gift.
He told the officers that, when in uniform, cops would no longer have to wear ties with their long-sleeved dress shirts.
Everyone was thrilled.
"The big news for the rank and file," one insider told me in an email. "New rule -long sleeve shirts with no ties ………hooray!"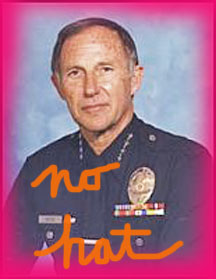 One of the first chiefs to recognize the importance of giving department members this sort of psychological cadeau was Daryl Gates who told his troops that, except on formal occasions, officers no longer had to wear the traditional LAPD billed hat when on the job.
Gates told Patt Morrison that the hat business (and the fact that he made it the fashion for LAPD brass to wear plain blue uniforms, even for dress, instead of the gold braid covered parade get-ups that had previously been required) was something he was " really proud of…"
When I was assistant chief in operations," he said," I'd roll up on a call and I'd see these officers run back to the car and put their hats on: Hats are part of the uniform. These poor officers were diverting their attention from the incident because they're concerned about not wearing their hats. So when I became chief, I said the hats go."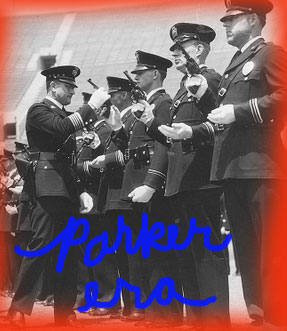 Willie Williams, who was quite unpopular with the rank and file, cemented the cops' antipathy for him with what one might call an anti gift. I've had any number of officers tell me about their irritation regarding Williams' insistence that they make a large, very un-So-Cal, and rather expensive jacket, a required part of their sartorial accouterments. (Cops groused to me privately that they were convinced Williams only chose the coat because it better covered his formidable girth.)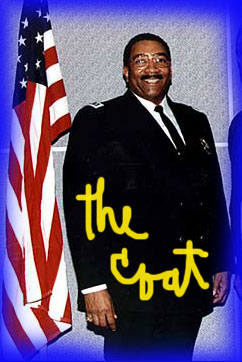 "What Gates and now Beck did may sound small," said one of my department sources, "but it's actually a big deal, because it says to the officers, 'I get it. I get what you deal with, day to day. I get what's important to you.'" All of which goes a long way in winning loyalty.
Good move, Chief Beck. Sometimes it really is all about the accessories (metaphorically speaking).