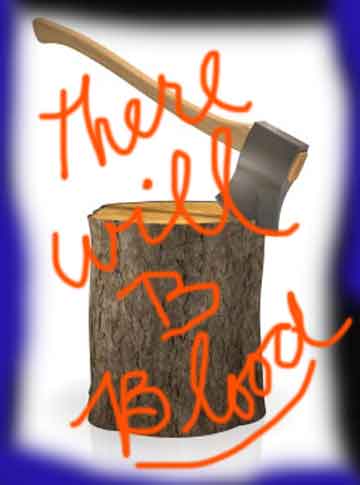 Is it me? Or does Arnold Schwarzenegger sound really vengeful? I get the feeling that, after last week's vote, if he had the necessary Old Testament power, he would smite us all.
The LA Times reported that just before the governor delivered his blood-drenched new budget proposal to California's lawmakers, he said he will be giving voters what they want, having "heard the message of the people" …
If cornered he would no doubt say otherwise, but I don't think Arnold means that in a nice way.

Here's how the San Jose Mercury News reported the slaughterhouse to come:

Faced with a ballooning deficit and a clear signal that voters won't pay more to fix it, California Gov. Arnold Schwarzenegger released a budget plan Tuesday that would eliminate welfare, drop 1 million poor children from health insurance, cut off new grants for college students and shut down 80 percent of state parks.

In a state that long has prided itself on its social safety net, it could well go down in history as the most drastic reduction in social programs ever. And billions in further cuts will be unveiled later this week.

The governor's proposal to whack an additional $5.5 billion from state programs stunned even longtime Capitol-watchers with its blunt force. Ending cash assistance for 1.3 million impoverished state residents, for example, would make California the only state with no welfare program.

"Every single first-world nation has a safety net program for children," said Will Lightbourne, Santa Clara County's social services director. "This would return us to the era of Dickens — you'd have to go back to the 19th century to find a comparable proposal."
All this, and Arnold also proposes cutting all rehabilitative programs within the state's prisons. Drug treatment, educational classes, anything that might help an inmate once he or she is paroled. Gone. Chopped. Vanished. (This in a state with a 70 percent recidivism rate.)
What to do?
Thoughts?