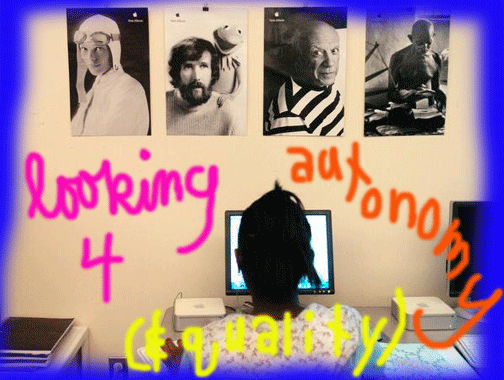 The fever among frustrated parents and educators to break free from huge, dysfunctional school districts is not limited to Los Angeles.

In Denver, eighteen principals of eighteen Denver schools have decided screw the centralized system. As an alternative, they intend to try to build an "autonomous school zone" with the idea of tossing overboard the union and district rules they feel are "bureaucratic barriers to improving student achievement," according to the Denver Post.

Principals from the 18 schools want to create a "zone of innovation," giving them control over their budget, the educational program in the schools, staffing and incentives.

They want their own human resources department, a budget support office and an enrollment center to help schools balance populations — sending more students to schools with empty classrooms and alleviating crowding in others.

"We're talking about putting an umbrella out here to make sure our kids get help," said Ruth Frazier, principal of Greenwood School that serves kindergardeners to eighth-graders. "We've come together as a region. . . . This zone is to create a new operating system.
According to a second Denver Post article, several of the schools are making solid progress.
A few weeks ago, the Chicago Tribune reported an equally creative and drastic move in which Chicago officials proposed an overhaul of a cluster of failing schools that involved firing the staffs of eight schools and replace them with better qualified educators. Nay sayers say the move is something of a gamble, that it will require "an almost perfect alignment of stellar principals, committed teachers and re-invigorated curriculum and programs to succeed."
It's an enormous gamble. No school district in the nation has yet managed to pull off such a feat.
But, evidently in Chicago the mood of ABTT—Anything's Better Than This—is winning the day.
We understand. Oh, how we understand.
********************************************************************
FYI: Interestingly, the link to the article about the Denver plan was originally sent to me by Green Dot CEO, Marco Petruzzi, in an email with a subject head that read: The Revolution Spreads.
Yep. Seems so.
******************************************************************
(photo of student at Aurora's William Smith High by Kathryn Scott Osler, The Denver Post)