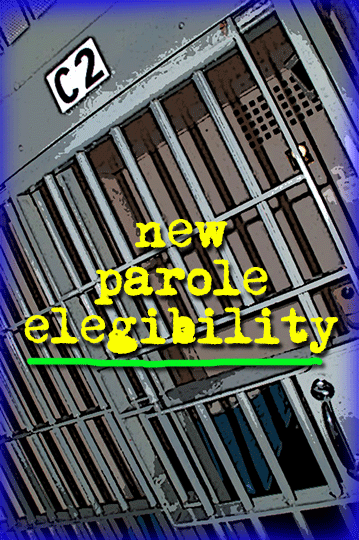 BILL WOULD GIVE MANY CALIFORNIA JUVENILES SENTENCED AS ADULTS FOR MURDER A SECOND CHANCE
SB 260, a bill authored by Sen. Loni Hancock (D-Berkeley), would build on last year's SB 9, the Fair Sentencing for Youth Act, by giving a second chance to many inmates who committed crimes as teenagers and were tried as adults and sentenced to adult prison.
The bill is "on suspense" in the California Assembly Appropriations Committee. Members of the Committee will decide if the bill will move forward or die next week.
AP's Don Thompson has more on the bill. Here's a clip:
The bill by Sen. Loni Hancock, D-Berkeley, expands on legislation signed into law last year that gives a second chance to inmates who committed murder before they turned 18 and were sentenced to life without parole.

Hancock's bill covers other offenders and requires the Board of Parole Hearings to give "great weight to the diminished culpability of juveniles" and to signs that they have matured in prison. Parole commissioners also would have to individually counsel offenders about the steps they should take to earn their freedom.

Under the bill, SB260, inmates who committed such crimes as voluntary and involuntary manslaughter as teenagers would be presumed eligible for parole after 15 years unless officials believe they present a threat to public safety. Inmates also could ask for release after serving 25 years for first-degree murder if the sentence included the possibility of parole.

"If you're a 15-year-old when you're convicted of even a very serious crime, by the time you're 35 you're going to be a different person," Hancock said in an interview. "Those who don't significantly change in prison are not going to be eligible for this program or this opportunity."

The bill has the backing of Scott Budnick, executive producer of "The Hangover" comedy movies, who has gained national attention for mentoring juvenile offenders through his nonprofit Anti-Recidivism Coalition [which WLA reported on here].
Here's a clip from the bill text:
The Legislature finds and declares that, as stated by the United States Supreme Court in Miller v. Alabama (2012)…"only a relatively small proportion of adolescents" who engage in illegal activity "develop entrenched patterns of problem behavior," and that "developments in psychology and brain science continue to show fundamental differences between juvenile and adult minds," including "parts of the brain involved in behavior control." The Legislature recognizes that youthfulness both lessens a juvenile's moral culpability and enhances the prospect that, as a youth matures into an adult and neurological development occurs, these individuals can become contributing members of society.

The purpose of this act is to establish a parole eligibility mechanism that provides a person serving a sentence for crimes that he or she committed as a juvenile the opportunity to obtain release when he or she has shown that he or she has been rehabilitated and gained maturity…
---
SHERIFF BACA'S SENTENCE-REDUCING CLASSES BILL MAKES IT THROUGH SENATE
And on the local level, Sheriff Lee Baca has requested a bill that would allow inmates serving time for non-violent offenses to cut time off their sentences by taking classes to help them prepare for reentry into communities.
The bill, AB 624, was passed by the state Senate but must now be approved by the Assembly before reaching Governor Brown's desk.
Patrick McGreevy of the LA Times has the story. Here's a clip:
A bill requested by Los Angeles County Sheriff Lee Baca was approved this week by the state Senate. It would allow county jail inmates to earn sentence-reducing credits if they complete classes to improve their employability, literacy or social skills.

Assemblywoman Holly Mitchell (D-Los Angeles) said it makes sense to allow credits for non-violent felons sent to jails instead of prisons under a state realignment plan.

"Let's equip sheriffs with tools to help inmates function better before they're released back into our communities," Mitchell said recently. "New skills, better behavior, improved employment prospects will, hopefully, reduce recidivism and make communities safer."
---
LANCASTER COUPLE SHOT BY LASD TEAM AWARDED $4.1 MILLION
Angel Mendez and Jennifer Garcia, the once-homeless couple shot by an LASD "COPS HIT" team that was looking for a parolee who had AWOLed from drug rehab, was awarded $4.1 million by a judge who ruled their civil rights were violated. (WitnessLA previously reported on the incident here.)
KTLA has the story (and a video).
And for back story on the Lancaster shooting, read this notable LA Weekly April piece by Patrick Range McDonald.
---
RECOMMENDED READING: RACE AGAINST TIME FOR ANONYMOUS TEENAGE GUNSHOT VICTIM
The LA Times' Thomas Curwen has an excellent chronicle of a UCLA Medical Center trauma surgeon's fight for a young gunshot victim's life. Here are a couple of clips:
The season of shootings has begun on time. Last year, from July through September, this Torrance hospital treated 107 gunshot victims, the highest number in the county.

This year, four GSWs — medical shorthand for gunshot wounds — arrived on the first day of summer. One was a suicide and three were assaults. Three died and one would probably be discharged in a few days.

Now, on June 23, two more have come in, both teenagers, both assaults. They walked through the front door at 2:25 a.m., no EMTs, no police. The hospital staff calls it the homeboy ambulance service: patients brought in with injuries often from gang shootings.

Putnam can see that one of the boys will be OK. He has a clean wound through the shoulder.

The boy with the nickel-sized bullet hole is far worse, and they know nothing about him. No name, no age, no family. For now, they call him Zinc, one of the pseudonyms the hospital uses for its John Does.

[SNIP]

The emergency room team washes the boy with an antiseptic. He has been intubated and anesthetized. Blood transfusions have begun.

"Sticky blues," Putnam calls out. No time to wait for the antiseptic to dry. Nurses drape blue cloths around the boy until he disappears, with only a torso remaining.

Putnam, dressed in surgical scrubs, gloves, cap and headlamp, makes the initial incision from sternum to pubic bone, bowing around the navel.

Chief resident Carrie Luu follows the scalpel with a "Bovie," a pen-shaped tool that cauterizes the open blood vessels with electrical current. The air smells of singed flesh; tendrils of smoke rise into the lights.
(Go read the rest.)
---
Photo courtesy Andrew Bardwell.